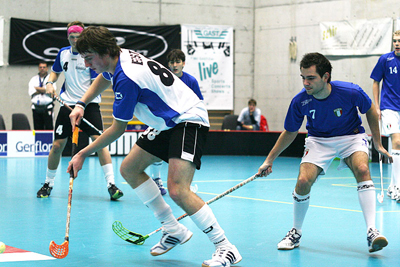 After the preliminary round of the B-Division, Estonia and Germany were together on the top of the ranking of group D.
As the number of points was equal, the internal match ended 7-7, the goal difference was equal as well as the most scored goals a drawing of lot had to be done to settle the ranking. (IFF Competition regulations, 4.2.6, f).
Germany won the drawing of lots and will therefore play versus Austria in the semi-finals
Read more from the official U19 WFC webpage and watch the drawing on video on Unihockey-Portal.de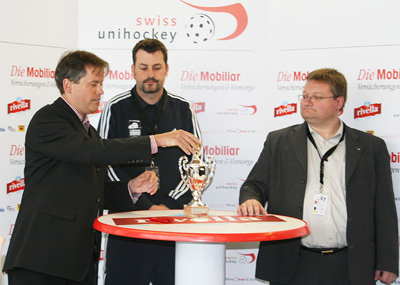 Denmark will play versus Germany at 17.00 CET tomorrow in the first semi-final and Estonia will play versus Austria in the other semi-final at 20.00 CET.
Team Germany was lucky in the drawing, but was unlucky when two of their players; Felix Klein and Sven Wrossok got injured. Germany received the right to replace the players and Heiko Packeiser and Thomas Händler will join the team tomorrow (10.11.07).
The teams placed 13-16th (5th-8th in the B-division) will have to qualify for the B-division in 2009, unless the team is the single qualifying team from one continent. The qualification to the B-division will be played in September 2008 and the U19 WFC final round will be played in Finland in May 2009. Read more about relegation and promotion below
Relegation and promotion
There are 4 spots left open for qualifying teams, which is sufficient considering one qualification in Asia, one in Americas and two in Europe. A possible team being the single qualifying team on a continent (as was the case with Canada for the Women's WFC 2007) would then be given a free spot without affecting any other continent.
a) that the 8th placed team of A-division shall be relegated to the B-division
b) that the winner of the B-division shall be promoted to the A-division
c) that the teams placed 5th-8th of the B-division shall qualify for the B-division 2009