Klavs Jansons and Liina Luih are the TOP transfers of this week. Jansons is returning to his original club Kekavas Bulldogs while Luih is moving to Finland where she will represent 2nd Women's Division team FBC Ballcrackers ry. 
Klavs Jansons spent one season in Finland playing for Koovee and now he will return to Latvia, his original club – Kekavas Bulldogs. The 20-year-old forward has been a part of Latvian rooster for the Prague 2018 WFC where he scored 3+1. He has played in the 2020 WFCQ in Liepaja and Men's U19 WFC in Canada where he was the best Latvian scorer of the tournament with 6 goals.
Klavs Jansons
Forward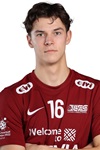 Koovee
Floorball club Kekavas Buolldogs

International success:
Men's WFC: 2018
Men's WFCQ: 2020
Men's U19 WFC: 2019
International Tournament: 2016, 2018
---
Liina Luih (EST) is transferring from SK Link / Saku (Estonia) to Finish FBC Ballcrackers ry. Liina has been a part of Estonian National Team since 2007 when she played her first Women's WFC Qualifications. She has played at 2019 Women's WFC in Neuchâtel where she scored 2+1. Liina has made her first steps into Finish League already in 2010 when she joined PSS Porvoo, now the 30 year old defender will join FBC Ballcrackers ry who play in Finish Women's 2nd Division.
Liina Luih
Defender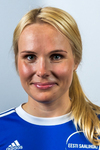 SK Link/Saku
FBC Ballcrackers ry

International success:
Women's WFC: 2009, 2017, 2019
Women's WFCQ: 2007, 2011, 2013, 2015, 2017, 2019
Women's EuroFloorball Cup Qualifications: 2007
International Tournaments: 2011, 2013
---
Other transfers:

Ville Pousi
Forward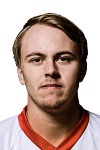 SSC Leipzig
Sport Club Hyvinkää

International success:
EuroFloorball Cup: 2019
---
Peter Bezeg
Defender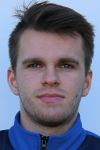 Bulldogs Brno
FaBK ATU Kosice

International success:
Men's U19 WFC: 2017, 2019
Polish Cup: 2017
Polish Open: 2019
---
Andreas Dahlqvist
Forward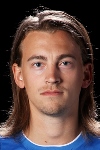 ZUG United
IK Sätra

International success:
Men's WFCQ: 2016
---
Taylor Walsh
Forward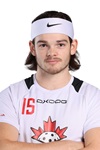 IK Zenith
Saimaan Pallo Salibandy ry

International success:
Men's WFC: 2018
Men's U19 WFC: 2017
---
Tristan Walsh
Forward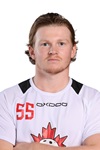 IK Zenith
Saimaan Pallo Salibandy ry

International success:
Men's WFC: 2018
Men's WFC: 2018
Men's U19 WFC: 2017
---
Sergei Grebenshchikov
Forward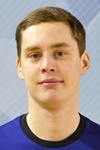 Kanonyri Kladno
FBC Sharks

International success:
Men's WFCQ: 2018, 2020
---
Aleksandr Trofimov
Forward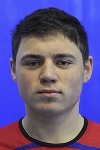 Kanonyri Kladno
Sibir

International success:
Men's WFCQ: 2020