This week top transfers are Lukas Rezanina who return to his home town to strengthen the FaBK ATU Kosice team and Jami Manninen who transfers from Happee to Swiss HC Rychenberg Winterthur.
The Slovak National Team captain – Lukas Rezanina is transferring back to his original club – FaBK ATU Kosice. He has a wide range of experience abroad. First step in the foreign country he made in 2011 when thanks to studies, he moved to Ostrava and joined 1. SC Vitkovice. In 2012 he moved to Finland where during the Erasmus Exchange he played for Happee. Lukas was also the first Slovak player to play in the Swedish Super League when he transferred to Linköping IBK in 2016. Lukas has been a part of Slovak National Team since 2009, he played a strong force in four of the last Men's WFC and WUFC in 2012 and 2016.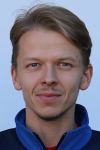 Lukas Rezanina
Forward
1. SC Vitkovice
FaBK ATU Kosice
 
International success:
Men's WFC: 2006, 2012, 2014, 2016, 2018
Men's WFCQ: 2010, 2012, 2014, 2016,  2020
Men's WUFC: 2012, 2016
Men's U19 WFC: 2009, 2011
Champions Cup: 2014, 2020
International Tournaments: 2009, 2010, 2011, 2012, 2016, 2017, 2018, 2019, 2020,
---
The 32-year-old Finish National Player – Jami Manninen will move to HC Rychenberg Winterthur where he replaces another Finnish player – Tuomas Iskola. The Finnish veteran will bring experience to Switzerland as he has played in a total of 285 games (317 + 176), he was a top scorer in the Finnish League in 2015, he also played a total of 80 International games with 100 points. A World Champion from WFC 2016 and a runner-up from 2014 will be a big addition to the young Winterthur team.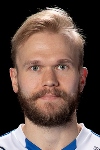 Jami Manninen
Forward
Happee
HC Rychenberg Winterthur

International success:
Men's WFC: 2014, 2016
Men's WFCQ: 2014, 2016, 2018
Men's WUFC: 2014
Champions Cup: 2014, 2015
Euro Floorball Tour: 2010, 2011, 2013, 2014, 2015, 2016, 2017, 2018, 2019
Finland v Sweden Challenge: 2010, 2011, 2013, 2014, 2015, 2016
International Tournaments: 2013, 2017, 2018
---
Other transfers:

Sven van der Heide
Defender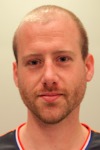 Linköping Ibk
UFC Utrecht

International success:
Men's WFCQ: 2010, 2012, 2014, 2016, 2018
Men's WFC B Division: 2008
Men's U19 WFC B Division: 2005, 2007
Men's U19 WFCQ: 2009, 2011
EuroFloorball Challenge: 2017, 2018, 2019
International Tournaments: 2007, 2008, 2011, 2012, 2013, 2017
International de France: 2016
---
Christoffer Nilsson
Forward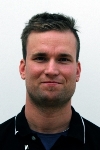 Slevik IBK
Dotteviks IF

International success:
Men's WFC: 2014, 2018
Men's WFCQ: 2014
International Tournament: 2013, 2014, 2018
---

William Larsson
Forward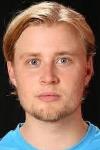 Greåker Innebandyklubb
Solfjäderstaden IBK

International success:
EuroFloorball Cup: 2019
---
Sandro Baas
Defender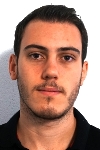 Ticino Unihockey
Åstorp IBS

International success:
Men's WFC: 2014, 2016
Men's WFCQ: 2014, 2016
International Tournaments: 2014, 2015, 2016
---
Roman Chovan
Forward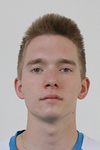 SK Hargasova Zahorska Bystrica
Bulldogs Brno

International success:
EuroFloorball Cup: 2019
---
Josef Kris
Defender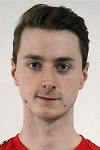 Sabinovsky Florbalovy Klub
TJ Znojmo

International success:
Men's WFC: 2018
Men's U19 WFC: 2015
International Tournaments: 2017, 2018
---
Elia Muller
 Forward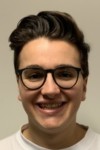 SSV Bozen
AaB Floorball

International success:
Men's WFCQ: 2020
Alps Adria Cup: 2019
Men's U19 WFCQ: 2014
---
Tim Lemke
Defender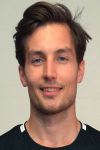 Berlin Rockets
UHC Kloten-Dietlikon Jets

International success:
Men's WFCQ: 2018, 2020
International Tournaments: 2017, 2018
---
Jonas Kreysa
Forward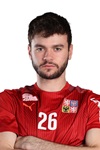 Tatran Teka Stresovice
Höllvikens IBF

International success:
Men's U19 WFC: 2019
International Tournaments: 2018, 2019