Eight teams are playing in the Men's U19 World Floorball Championships A-Division: Finland, Switzerland, Latvia, Norway in Group A and Sweden, Czech Republic, Denmark and Slovenia in Group B.
The 10th Men's U19 WFC 2019 will be held between 8th-12th of May in Halifax, Canada. This will be the first time that the Men's U19 WFC has been held outside of Europe. 16 teams will compete in A- & B-divisions. All A-division teams directly qualified based on results from U19 WFC 2017. In B-division, three teams directly qualified, while the remaining five teams were decided through regional qualification events held in September 2018.
Team presentations
GROUP A
Team Finland aims to spread the gospel of floorball with joyful sporting spirit. On the court we are known for relentless "sisu" attitude by playing with great hearts. Our team is a hungry group of Finnish floorball talents who look forward to conquer the courts of Halifax.
Players to watch: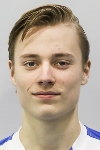 Skilled forward armed with cunning dekes and moves that make opponent's defence to stand on their toes.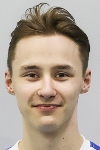 Flamboyant centre jam-packed with speed and fast decisions. Has a wide variety of shots to wreak havoc in the offensive zone.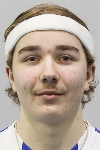 Solid defender who plays hard and cuts away the time and the space from opponent's offence. Plays also strong offensive game with the ability to score goals.
Switzerland sends a young, talented but also hungry team to Canada. After months of preparation including several training camps, the team is ready to challenge the world's best.
The well balanced Swiss team will put a lot of passion in its game to reach the set goals.
Players to watch: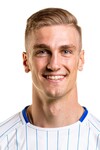 A physically strong and smart defender with the experience of WFC 2017 and the Swiss top league NLA.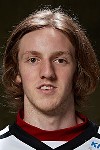 A goalkeeper who impresses with his size and speed but also with his calm and serenity.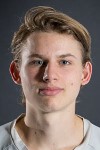 Smart player with soft hands. Good running skills and great fighting spirit. He will never give up.
A team that will fight with 100% effort until the last second of any match, despite the opponent and score. The goal is to reach a higher position than in WFC 2017 two years ago.
Players to watch: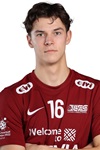 Already debuted in Men's WFC in Prague 2018. One of the most talented players of his generation.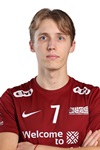 Player with excellent court vision and ability to set up goal scoring chances for his partners.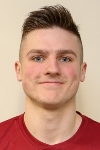 Physically strong player, tenacious in one versus one situations.
The team aims to improve throughout the entire tournament as a team. The wish and strive is to develop as individuals to impact the team's performance.
Players to watch: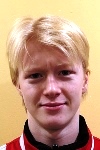 An interesting two-way player with experience already from the U19 WFC 2017.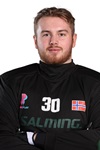 An experienced goalie who is making his WFC debut in Halifax.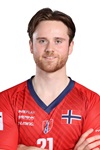 Offensive defender plays for Tunet IBK. This is his first U19 WFC.
GROUP B
A team with players who are good both offensively and defensively. The team wanst to work hard but also have fun when playing. Of course Sweden would like to win and become the World Champions.
Players to watch: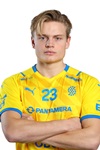 Plays at high speed and is very creative.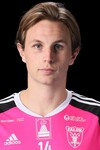 Likes to work hard and is a clinical goalscorer.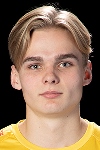 Likes to play with high speed both with ball and in the duels.
Very well physically prepared team with skilled talented players. Several players already played in the Czech men's highest division and are ready for success. The Czech team would like to play really offensive play with a lot of shots.
Players to watch: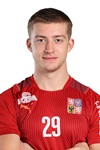 Played in WFC 2018 in Prague and in season 17/18 he was a member of SSL team Pixbo Wallenstam.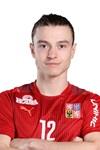 Young and talented player with nice skills.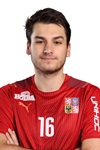 One of the best centres in the whole Czech men's league.
The team is determined to to stay in the A-division and hereby avoid relegation. Denmark aims at becoming the surprise of the tournament and hope to gain the support of the Canadian fans, just like the Danish national ice hockey team got at the World Championships in 2018. The team is aware that they are facing three strong teams in the group, and are looking forward to a lot of fantastic floorball in Halifax!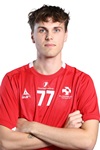 A fantastic forward. Despite his young age, he has already represented Denmark at the U19 World Championships and two adult World Championships. Mathias is definitely a player to look out for.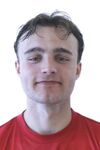 A great all-around forward with both offensive and defensive skills. Mikkel also represented Denmark at the 2017 U19 World Championships.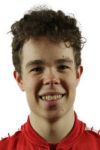 Mads is the captain and the cornerstone of the team. Mads is a fantastic defender and with his speed and precision he wins plenty of duels in the own zone, while being a threat in the offence by having an amazing shot. This will be the second U19 World Championships that Mads participates in.
A team with very talented and clever players. The goal of the team is to play good matches against all teams.
Players to watch: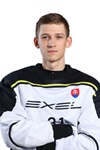 Goalie with experience from the last U19 WFC and the future of Slovak floorball.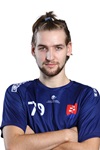 Another player from last U19 WFC 2017. He also played at the Men's WFC 2018.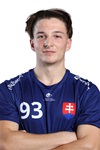 The youngest player in the team, but the top scorer in the Slovak U19 league.
* All team and player information is provided by the teams themselves and only edited by IFF.
More information about the event available here