The SuperFinal of Polish Salming Extraleague was held on 8th April in Gdańsk. On that day, all the medalists of the Men´s and Women´s competition were decided and a new Polish attendance record was sent with over 1200 spectators.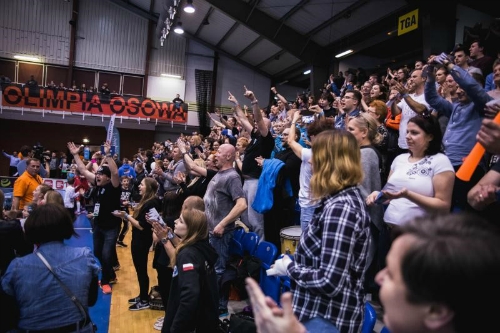 SUS Travel Jedynka Trzebiatów and PUKS Trzebinia played for women's 3rd place. The beginning was very optimistic for Jedynka who scored the first goal in 02:08. However, after the 2nd period it was PUKS Trzebinia who were leading 2-1. But Jedynka finally won the bronze, scoring 4 goals in the last period and ending the game with 6-2 victory.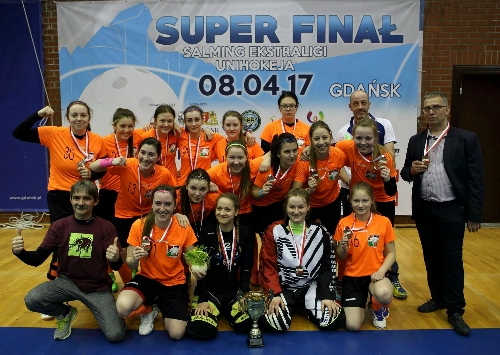 In the next bronze game, Fenomen Babimost played against Gorący Potok Szarotka Nowy Targ. After 40 minutes of the match, Szarotka were leading 5-1 and nothing indicated that a rival could threaten them. Fenomen woke up in the 53rd minute and scored 2 goals but it was to late to turn things around. After this game there were a very touching event – Daniel Chochowski (Fenomen Babimost) proposed his girlfriend who accepted it.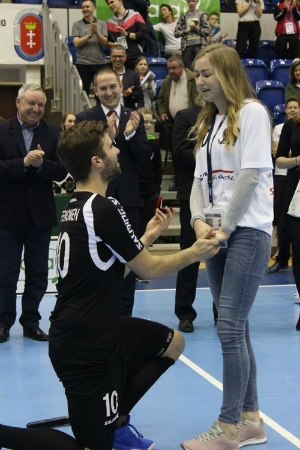 At 17:00 the record audience of 1200 spectators were witnesses of the greatest game of the day. Olimpia Osowa Gdańsk faced Podhale Nowy Targ. With the exception of the 1st period, the game was played on an extremely high level. Both teams had many chances, but the goalies did their best. After 60 minutes' teams were on a level, even though Olimpia were leading 4-1, what added much more drama to the game. The audience went crazy every goal situation.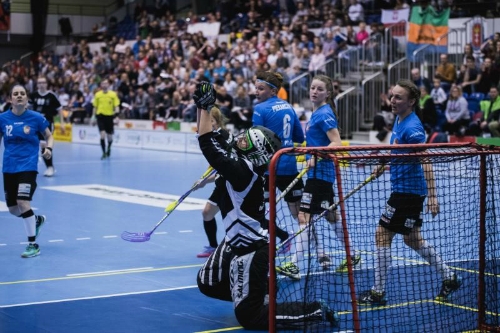 In the 64th minute, Anna Kubowicz (MMKS Podhale) was 1-on-1 but Mariola Szarmach saved it in an incredible way. 90 seconds later MMKS Podhale got 2 minutes penalty for obstruction. This was what Olimpia was waiting for. In 67:00 Weronika Grądzka took advantage of the power play and the whole hall went wild with joy! Olimpia took her 7th title in history!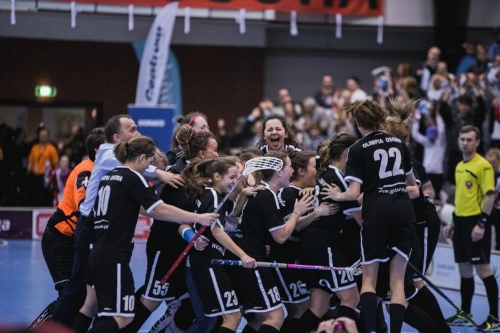 No less emotion was during the men's final. After 44 minutes Górale Nowy Targ were leading 4-1, but then MUKS Zielonka came to the voice. Their amazing pursuit paid off and in 56th minute the score was 4-4. The game had to be decided in extra-time. Like in women's final, Górale got 2 minutes penalty for too many players on the rink. MUKS Zielonka was ruthless and in 62:29 ended the game with a perfect shot. They took their 2nd title in history!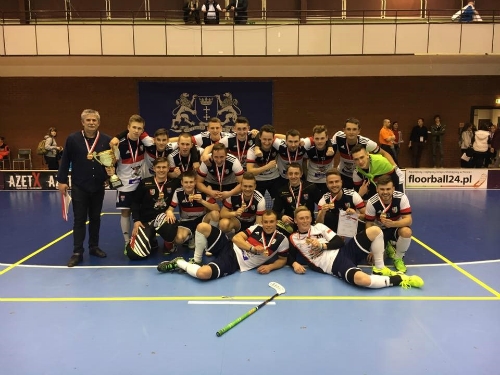 "It was a perfect SuperFinal from organization through level of matches to final results", says Mr. Marcin Rudziński, Secretary General of Polish Floorball Federation. And adds: "We are really, really happy that this SuperFinal turned out to be such a big success. We have done a very hard job to prepare this event in less than 3 months.  Here, I would like to say "thank you" to every person involved in the organization, especially to Mr. Paweł Ludwichowski, the head of the Organizing Committee."
Men All Stars Team
Goalkeeper – Jakub Pawlik (Górale Nowy Targ)
Left Defender – Bartosz Gotkiewicz (Górale Nowy Tar)
Right Defender – Filip Łukaszewski (Fenomen Babimost)
Center – Karol Pelczarski (Wiatr Ludźmierz)
Left Forward – Piotr Kostela (Górale Nowy Targ)
Right Forward – Mateusz Antoniak (MUKS Zielonka)
Best scorer – Grzegorz Diaków (TKKF Jadberg Pionier Tychy)
Audience award – Mateusz Antoniak (MUKS Zielonka)
Women All Stars Team
Goalkeeper – Agata Kownacka (Jedynka Trzebiatów)
Left Defender – Agnieszka Kozanecka (PKS MOS Zbąszyń)
Right Defender – Hanna Samson (Olimpia Osowa Gdańsk)
Center – Dagmara Zadrożna (Ambra Ożarów Mazowiecki)
Left Forward – Justyna Krzywak (Jedynka Trzebiatów)
Right Forward – Agnieszka Timek (MMKS Podhale)
Best scorer – Justyna Krzywak (Jedynka Trzebiatów)
Audience award – Maja Stenka (Olimpia Osowa Gdańsk)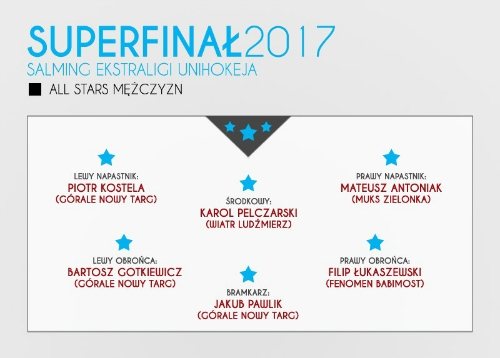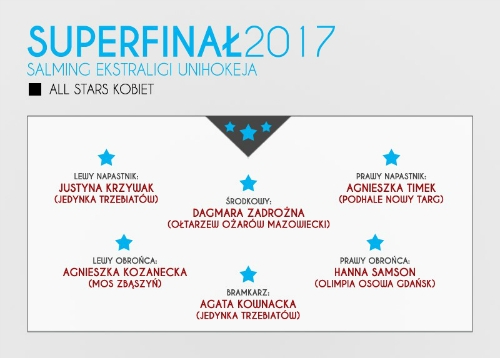 Source and more info: www.pzunihokeja.pl and facebook.com/pzunihokeja
Photos: Leszek Łopuszyński, Dominik Paszliński / gdansk.pl, PZUnihokeja, MUKS Zielonka