Special Olympics World Winter Games 2017 was played in Graz, Austria 14th-25th of March and Floorball was part of the tournament as an official sport.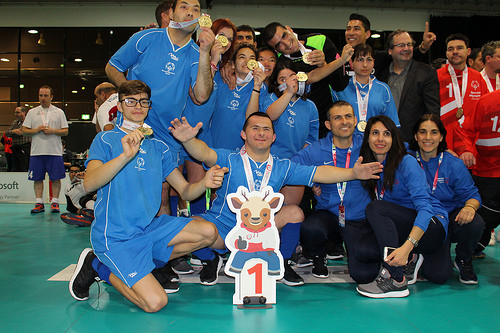 For the first time, floorball was an official sport in the Special Olympics World Winter Games. This time the event was held in Graz, Austria and floorball was played 19th-23rd of March. 43 teams from 30 different countries took part. There were two different categories, the traditional category and the unified category. In the traditional team, all players have intellectual disabilities, whereas in the unified team there are players with and without intellectual disabilities.
From the International Floorball Federation (IFF), both the IFF President Tomas Eriksson and IFF Secretary General John Liljelund were in Graz and took part in a Unified match together with the Special Olympics ID players:
– We at the IFF are happy to see how much joy our sport brings to the people. Not just for the players, but also for the spectators and fans. The atmosphere in the arena was amazing and this event truly shows that floorball is a sport for all, says John.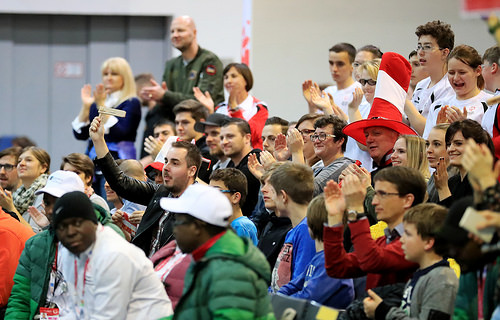 During the first day of the competition, the teams played divisioning matches. The teams were then divided into divisions according to their skill levels. Below you can find the results:
Traditional
TA
Czech Republic 1st
Finland 2nd
Russia 3rd
TB1
Sweden 1st
Latvia 2nd
Switzerland 1 3rd
Ireland 1 4th
TB2
Denmark 1st
Estonia 2nd
Croatia 3rd
Switzerland 2 4th
TC1
Azerbaijan 1st
Venezuela 2nd
Austria 4 3rd
Isle of Man 4th
TC2
Norway 1st
Singapore 2nd
Austria 3 3rd

TD
Bharat Male 1st
Austria 2 2nd
Germany 3rd
Cote d´ Ivoire 4th
Ireland 2 5th
Argentina 6th

TE
Cyprus 1st
Israel 2nd
Austria 1 3rd
Uruguay 4th
Gibraltar 5th
Bharat Female 6th
Unified
U1
Bharat Male 1st
Nigeria 2nd
Indonesia 3rd
Namibia Male 4th
Mexico 5th
U2
Cote d"Ivoire 1st
Burkina Faso 2nd
Namibia Mixed 3rd
Mongolia 4th
Bharat Female 5th
Serendib 6th
Burkina Faso
Cote d"Ivoire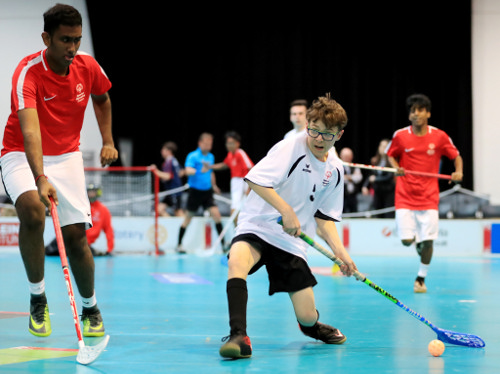 Source and more information: www.austria2017.org
Photos: Special Olympics Flickr