If you are lucky enough, Floorball can take you all over the world and sometimes you meet the most unexpected people in the most unexpected places.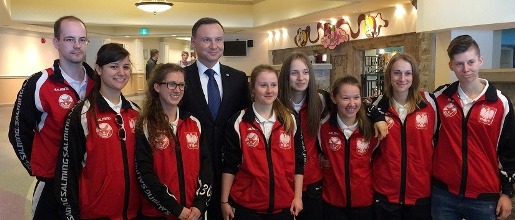 After enjoying a successful Women´s U19 WFC, Team Poland, like many other teams, headed to Niagara Falls for some sightseeing before heading home. When the black limos & security cars starting pulling up next to them they thought it might be Barack Obama (or Justin Bieber). You can imagine their surprise when they recognised the person getting out of the car – it was the President of Poland – Mr Andrzej Duda.
Secretary General of the Polish Floorball Federation, Marcin Rudzinski, who was Team Manager for the U19s was very honoured by the chance meeting: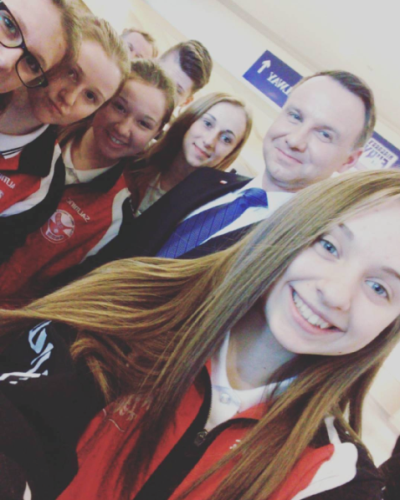 – The President talked with our team for a while, congratulated us on the 6th place in the world and wished many successes in the future. I can personally say that it was unbelievable to meet him there.
When the group of players who had met the President were 15 minutes late back to the team bus, nobody believed them – You can imagine their faces when I showed them the pictures, said Rudzinski.
Poland will host The World Games 2017 in Wroclaw from 20th – 30th July. Floorball will participate for the first time in the event, with a 6-team men´s tournament. Maybe we will see Mr Duda there also. For more information visit the website: http://theworldgames2017.com/en/