The EuroFloorball Cup (EFC) 2019 is played 9th-13th of October in Malacky, Slovakia. The Women's EFC is played with six teams: Nauka-SAFU, Weissenfels and Leganes in Group A and Gdansk, CDE El Valle and Kysucke NM in Group B. 
The EuroFloorball Cup is the championship tournament for the 5th and lower ranked European national club champions. The tournament is played with six teams for both men and women (12 teams in total). All EFC matches will be streamed live on the IFF YouTube channel.
GROUP A

Nauka-SAFU (RUS)
The main goal of the team in the EuroFloorball Cup is to perform at their best. The team has many young players who have a great desire to play at a high level. They respect all opponents and know their strength. The team has been preparing for the tournament and the minimum goal is to get into the play-offs of the tournament.
Players to watch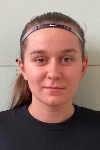 Anastasiia Bulbash
A young but already experienced player who leads the team forward. A technical and smart player.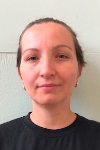 Kseniia Makkoveeva
The most experienced player of the team. Important player in the locker room and the leader during the games.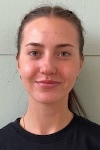 Anastasiia Skirdenko
A young player in a defensive line who has good hands and a great shot. She has previous EFC experience from 2017.
Weissenfels (GER)
UHC Weißenfels has a good mix of young and well experienced players, who would like to show attractive and exciting female floorball. The aim at the EFC 2019 is to play on their highest level and give their best performance in each game. In order to reach their goal: UHC Weißenfels wants to play in the semifinal.
Players to watch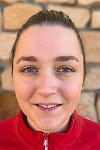 Pauline Baumgarten
Pauline is a goalies' nightmare. She can shoot from everywhere and in all positions and her shot is incredibly accurate and hard. She can also find line-mates.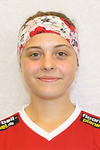 Janina Rumi
Janina is an ambitious youngster. She is always moving – on time – to the right positions. Janina represents a new generation of floorball players that completes the team of experienced players.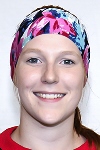 Sophie Kleinschmidt
Team Goalie with her heart in her hands. Sophie is always in the game with all her emotions. She coordinates her teammates and reaches out for the highest balls.

CUF Leganes (ESP)
As an underdog in the tournament the CUF Leganes have no result pressure. Nevertheless they will definitely enjoy every minute and use these games as an important step in their development process.
Players to watch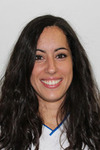 Ester Sanches
Pure Dynamite. Hard working player who is able to play in different positions. This is her second time playing in the EFC.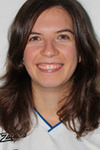 Laura Lopez
Smart player with a game vision. She has previous experience from the EuroFloorball Challenge in 2018.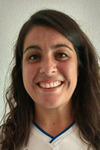 María Gomez
Experienced defender who always tries to anticipate the moment. She has played five times in the Women's WFCQ.
Group B

Interplastic Olimpia Osowa Gdansk (POL)
The 9-time Polish Champion with with a big hunger to win the EFC. Mixture of young and experienced players who have already played in several EFC events. Thanks to solid defence and an aggressive approach on offence they are going to take on this challenge and do what they can to best represent Gdańsk and Poland.
Players to watch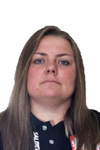 Mariola Szarmach
A truly great leader, both on and off the court. A former Polish National Team goalkeeper with much experience from the international level.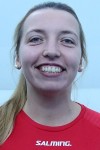 Hanna Samson
The Captain – she doesn't consider failure as a possibility, always focused on the game. Best scoring defender in the team.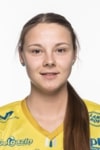 Malwina Zagórska
A player who is able to take the responsibility and lead the team to victories, impressive technical skills and wide variety of shots.

CDE EL VALLE (ESP)
A team that wants to improve the level of their game and they are trying to approach the level of the European teams and enjoy every moment of the European competition.
Players to watch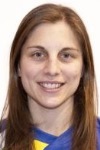 Nieves Ballesteros
Experienced player and a team captain. She leads the team with a lot of energy and always with maximum amount of motivation.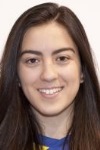 Paula Arenal Beltran
An excellent player who has a great shot and who is always ready to take one for the team.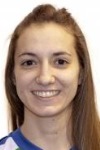 Maria Alonso Lopez-Zuazo
An experienced and hard working player with a lot of motivation to do her best. Played in the EFC in 2017.

MKSS FBK Kysucke Nove Mesto (SVK)
MKŠS FBK Kysucké Nové Mesto is a bunch of positive, talented and determined young girls playing the sport they love the most. Showing up on EuroFloorball Cup they want to compare their young team with other European countries and they will do their best to succeed.
Players to watch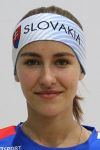 Alexandra Faktorova
At the age of 18, she is already a member of Slovakia women's national team. Very skilful with the stick.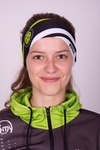 Ema Skvrndova
Reliable defender with unique sense to support forwards. The EFC will her first international event.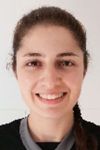 Radka Mladenkova
Confident goalie with great reactions. Previous experience from EFC in 2011.
The information here is provided by the teams and modified by the IFF. 
More information about the Women's EFC 2019 can be found here