The IFF Way of Refereeing Playbook vol 2 has been published. The first edition was taken into use from the beginning of 2017 and the second edition will become valid from the 1st of July 2018 on, but will be taken into educational use right away for the upcoming 2018-2019 season.
The Referee Playbook has been created to unify the way the referees work all around the Floorball world and it has turned out to be a very good tool for the referee educations and referee educators globally.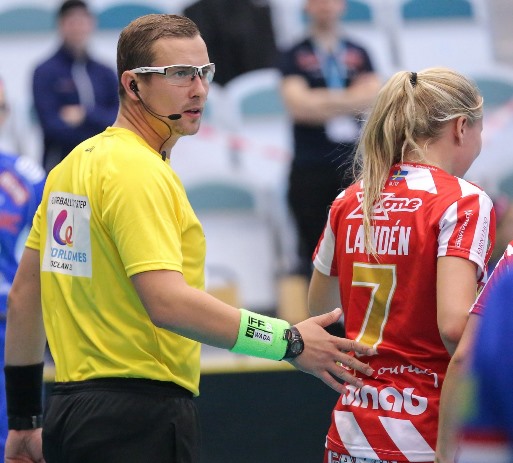 -"The second edition is much broader than the first one and it´s there are more things to take under consideration than in the first version. We also created new educational interpretations for the new edition of the Rules on the Game 2018, says the IFF Operations Coordinator Mr. Veli Halonen.
– "Creating and updating a document like this is never easy, but we did the basic work with the Playbook Steering Group and then the IFF RC worked with the Playbook and then in the end the IFF RC co-operated with the IFF RACC regarding the rule interpretations and I have to say that working with each and everyone was very smooth", he concludes.  
There will also be a video library created for the use of the referees and the referee educators and the intention is to try to make it at least slightly easier to educate the referees with sometimes rather demanding situations. Creating the video library will be an ongoing process as it is with the Playbook itself.
For further information regarding the IFF Way of Refereeing Playbook, you can be in touch with Mr. Halonen(halonen(at)floorball.org) in the IFF and you can find the Playbook from here.