Floorball Australia are pleased to announce the coaching structure of the Australian Men's Team for the 2016 World Floorball Championships in Riga, Latvia.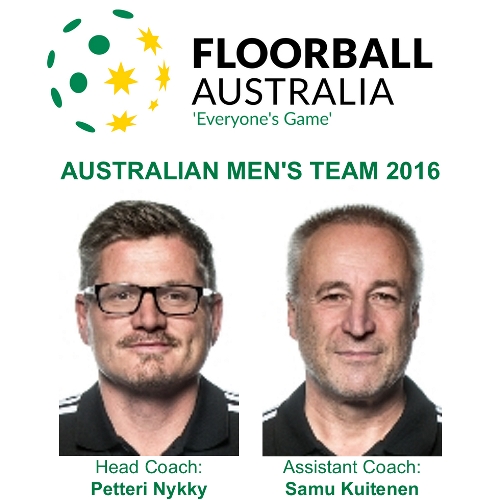 The Finnish coaches Petteri Nykky and Samu Kuitunen, who recently won the 2015/16 Finnish National League title with their team SC Classic, have been selected as Head Coach and Assistant Coach respectively. Petteri and Samu have long and distinguished careers in floorball and will bring a wealth of knowledge and understanding into the Australian floorball community.
It is anticipated that Petteri and Samu will be in Australia in the first half of July and again at the Northern Beaches Open in October.
Floorball Australia would like to acknowledge the contributions of both Carl Hammarlund and Peter McNally. Together they steered the Australian Men's team to victory at the WFC Qualifiers in February and ultimately qualification for the World Floorball Championships this year. Their efforts were greatly appreciated.
Source & more information: http://floorballaustralia.org.au