The national championships finals were played last weekend in Netherlands.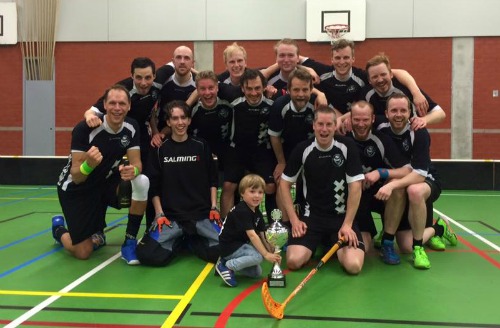 In the Men's final FB Agents faced UFC Utrecht in front of 190 spectators. UFC Utrecht started strong and were leading the match 2-1 after the first period. The match became more even during the second period and when the third period started the score was 3-3. It only took FB Agents three minutes to score two goals and despite of UFC Utrecht's good effort, they were unsuccessful. FB Agents won the match 5-3 and celebrated their second title in a row.
MVP FB Agents: Kasemets (0+1).
MVP UFC Utrecht: Andries Ziani (saving percentage: 82,14%).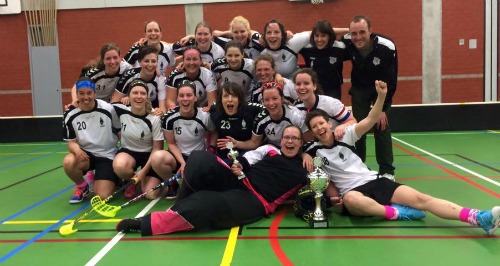 In the Women's final Sonics played against HSK. After the first period the score was even. During the second period, the favorite HSK was more efficient and was leading against Sonics 5-2 after 40 minutes. In the end HSK won the match 7-4.
MVP Sonics: Baker (1 + 2).
MVP HSK: Broekman (2 + 2).
Netherlands Floorball and Unihockey Association webpage and Facebook page.