The Floorball Federation of Belarus (FFB) has submitted its Membership application together with the required attachments to the IFF.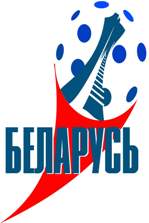 The IFF Central Board will consider the application during its next meeting in Zürich, on the 26th of September 2009
Belarusian Floorball team participating in a Sport event
On Saturday, September 12th (tomorrow) a charitable sport event "The dreams come true" will take place in Minsk (the capital of Belarus). Belarusian celebrities both pop-stars and sport-stars will participate in the different races (1km, 4,2km, 10km, 42 km) and now also the Belarusian floorball team will participate in order to gain more publicity. The profits the event will go to medical care and health improvement of Belarusian children.
The best Flooball team in Belarus, team "Vendetta" also took part in the Floorball Festival in Navashino (Russia) during summer and won the bronze medal (5 clubs-participants from Russia and Belarus).