SPECIAL OLYMPICS & SPECIAL OLYMPICS FLOORBALL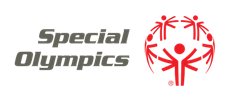 Special Olympics (SO) is the largest sports organisation for persons with Intellectual Disability with more than 4,7 million officially registered athletes in 169 countries in all Regions of the World.
Special Olympics includes 35 different sports, 29 summer sports, 6 winter sports Floorball being one of the youngest sport in this long list.
The IFF and the Special Olympics signed the Proclamation for partnership during the IFF General Assembly 2011 and the IFF and Special Olympics have looked into different ways of strengthening the cooperation.
Special Olympics Floorball is played 4 versus 4 (3 field players + goalies). The playing area is 20 x 12 m.
Floorball in Special Olympics World Winter Games 2017
The cities of Graz and Schladming in Styria, Austria, will host the 2017 Special Olympics World Winter Games. Special Olympics Floorball will be an official sport at the Special Olympics World Winter Games 2017.
About Special Olympics
Through its sports programs, Special Olympics strives to provide long-term benefits to individuals' health, self-esteem and social integration. Special Olympics and Paralympics are two separate organisations recognised by the International Olympic Committee (IOC). Special Olympics provides sports opportunities for individuals with intellectual disabilities of all ability levels. Paralympics provides opportunities for elite-level athletes with disabilities.
Special Olympics Floorball Ambassadors
Mika Kohonen, Tero Tiitu, Dominika Steglova and Nina Bärtschi are the first ever Floorball Ambassadors for Special Olympics (elected in the end of 2012).
The Special Olympics Floorball Ambassadors will work to shed light on the dignity of people with intellectual disabilities and build support for Special Olympics and its message of acceptance and inclusion for all people with intellectual disabilities.
Special Olympics Floorball Resource Team
The Special Olympics Floorball Resource team was established in June 2012 and consists of a chair and four members:
Steen Houman (DEN), chair, Steenhou(at)roskilde.dk
Mairusz Damentko (POL & SOEE), mdamsoce(at)it.com.pl
Aldo Doninelli (SUI & SOEE), doninelli(at)specialolympics.ch
Jonas Hviid (DEN), jshvi(at)frederikssund.dk
Merita Bruun (FIN & IFF), bruun (at)floorball.org
Special Olympics Floorball Materials
Special Olympics Floorball Rules of the Game
Special Olympics Floorball Digital Coaching Guide
Special Olympics Floorball Individual Skill Contest (ISC) & Score Sheet ISC
Special Olympics Floorball video clips on IFF Youtube channel
Special Olympics Floorball photos on IFF Flickr
Special Olympics Floorball education material on Special Olympics website here
More Special Olympics information:
Special Olympic website: www.specialolympics.org
Special Olympics Facebook: www.facebook.com/SpecialOlympics