Athletes´ Commission Chair: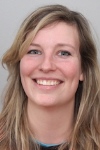 Lidwien Reehuis (NED)
Born: 29.04.1986
IFF Player Card
Member of the Athletes´ Commission since 2015
Lidwien is an energetic and very well-respected member of the Dutch Floorball community, being involved both as a player, administrator and junior coach.
 "I think it is important that someone represents athletes from smaller floorball countries to show that floorball is a worldwide sport. I feel the motivation to bring people together, to find creative solutions and to make Floorball a better sport for everyone."
Athletes´ Commission Members: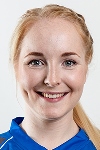 Eliisa Alanko (FIN)
Born: 29.08.1988
 IFF Player Card
Member of the Athletes´ Commission since 2013
Eliisa successfully combined a demanding study schedule with her Floorball career for many years. As a player she has seen many sides of the game. She played in Switzerland for two years (2009-11) and believes that this experience contributed a lot both on & off the court.
"The ATC is an important link between players and the International Floorball Federation. This is a way how players can get their voices heard."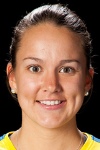 Josefina Eiremo (SWE)
Born: 17.07.1984
 IFF Player Card
Member of the Athletes´ Commission since 2013
Josefina retired as a player from international and top-level Floorball in 2017 after leading her club team IKSU to the Swedish national title for the 4th time. In 2018 she returned to the national team, this time in the role as Team Manager. She played 101 internationals and was the national team captain for many years.
"It's important and fun as a player to contribute to the development of Floorball. It is inspiring and interesting to be in the ATC and I think that it is important that players are involved and contribute with experience, knowledge and ideas to keep developing floorball."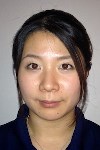 Yui Takahashi (JPN)
Born: 15.01.1989
 IFF Player Card
Elected to Athletes´ Commission in 2017
Since 2011 Yui has played in the second highest league in Sweden. In Japan, she has been involved, not only as a player but also, a coach of the men´s & the women´s U19 national teams. She has recently established a non-profit organization "T3 FLOORBALL PROJECT" which is an organisation to promote floorball in Japan.
 "My dream is Floorball will be an Olympic sport. Now it becomes bigger and bigger in Europe but not as much in Asia. I want to promote and introduce this wonderful sport to Asia cooperating with other members of the IFF Athletes' commission."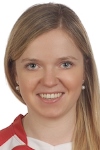 Agata Plechan (POL)
Born: 04.07.1987
 IFF Player Card
Elected to Athletes´ Commission in 2017
Agata is an experienced floorball player & young entrepreneur. Holding a Masters Degree in Development & International Relations, she has worked in many international organisations including European Parliament and European Olympic Committees EU Office in Brussels. Since 2007 she has lived in Denmark where she plays floorball & runs her own company in Copenhagen.
 "I am sure that my experience from working in the European OC Office, where sport is combined with all different aspects of human life, will help me to perform well as part of the Athletes´ Commission.  I care about every level of floorball development and I dream about seeing it as a part of the Olympic Games."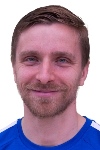 Tero Tiitu (FIN)
Born: 23.04.1982
 IFF Player Card
Member of the Athletes´ Commission since 2014
Tero has an impressive playing record with two WFC golds, six Finnish national titles and one Swedish championship. He is the all-time leading international goal scorer for Finland. He has recently completed his second Master´s degrees and appears regularly on a Finnish TV sports show.
"I want to make the players' voice even better heard in the IFF, contribute to developing the sport also outside the rinks as well as further help the sport to reach the Olympic games."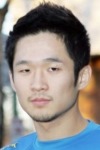 Junoh Lee (KOR)
Born: 11.02.1984
 IFF Player Card
Member of the Athletes´ Commission since 2014
Junoh worked in the Test Events Management Department, organising 28 international sport events for the Pyeongchang Organising Committee for 2018 Winter Olympic & Paralympic Games. He is currently living in Laussane and working with World Archery Centre of Excellence.
"With my knowledge in sports and working experience for the Olympic Games, I will do my best to contribute more values to the IFF ATC. I have passion for floorball, confidence and belief for my dream that is to help Floorball get into the Olympic Games."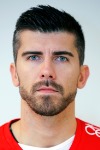 Tomas Sladky (CZE)
Born: 09.08.1986
IFF Player Card
Elected to Athletes´ Commission 2017
Tomas has played in all of the Top 4 leagues – 1. SC Vítkovice (CZE), SV Wiler-Ersigen (SUI), Koovee (FIN), Jönköpings IK (SWE). He returned to Ostrava and his home club, Vitkovice in 2017, leading them to a Czech national title in 2019.
"I have been playing floorball for 22 years and about 12 years on the top level but I still continue to collect new experiences in my career. I feel that it would be exciting to be part of a committee which can help develop this great sport."
Ole Mossin Olesen (NOR)
Born: 03.07.1988
 IFF Player Card
Elected to Athletes´ Commission 2018
Ole has represented Norway at both U19 and senior level, being a member of the men's national team since 2008. He is well know in the Floorball world for his impressive Zorro skills during matches. He currently plays with Tunet IBK, and has been their team captain since 2012. Away from Floorball, he works in finance.
"I will try to contribute with my point of view from both floorball and the business world, and as a member from outside the "big 4″ countries I might bring forward some different suggestions and arguments to the IFF."
To contact the Athletes´ Commission directly, email to: athletescommission@floorball.sport