The Women's U19 World Floorball Championships 2020 will take place from 1st to 5th of September 2021 at IFU Arena in Uppsala, Sweden.
The Women's U19 WFC 2020 was first scheduled for May 2020 but was postponed due to the Covid-19 pandemic. The event will now be played with nine teams divided into two groups. There are five teams in Group A: Finland, Poland, Switzerland, Germany and Russia.
Team Finland is a combination of experienced players from various age groups. Period for preparation has been longer for this WFC, but the focus and core team has remained the same. Finland reached the silver medal during 2018 U19 WFC and for WFC in Uppsala, team's target is even higher.
— We are excited to get (finally) the possibility to play and whole team appreciates the effort what IFF and local organisers have done so that we can get games played.
Players to follow: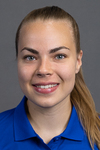 Suvi Hämäläinen
2003 born player, who has already played in the Women's national team. Suvi owns exceptional game understanding and is a strong part of whole Team Finland.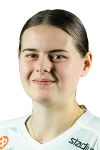 Iida Mettälä
Calm and effective organizator of Finland's defence line. Iida has experience from the Women's national team as well.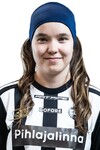 Cira Virta
Yet another defender and yet another 2003 born player, who can work as an architect for building the game to opponent direction. Technically an excellent player with fast and accurate passes.
Young but experienced. Always aiming to improve their performance from last WFC.
Players to follow: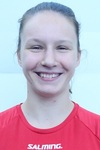 Dominika Buczek
Team captain, fast, skilled and high-scoring player who is equally talented in playmaking and finishing.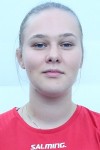 Zuzanna Pudzisz
New generation defence player with good vision of the field, tough playing style and cold head.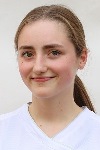 Martyna Sumisławska
Heart and brain of the team. Fast and offensive-oriented player, with a talent to play in deciding games.
The team is characerised by a strong team spirit and a powerful and aggressive play. Main team strength is a creative play with ball possesion. The goal is to win the group stage and then play the best possible level in the final games in order to become world champions.
Players to follow: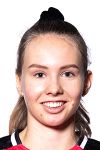 Selma Bergmann
Strong center with good hands and high game speed with the ball.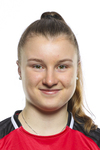 Anja Wyss
Strong forward with good scoring skills.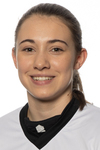 Anja von Allmen
Skilled goalkeeper with great attitude and strong body language.
Germany aim to hold their position amongst the top eight teams. They also aim to be third in their group. However, they have had a long break due to the pandemic and will see how they can catch up the floorball practice and experience.
Players to follow: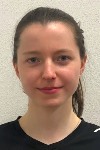 Julia Diesener
Captain with a good winning attitude. She brings a lot of experience into the team and is always up to shoot a goal.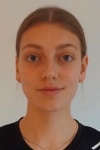 Ellen Kunigk
An experienced floorball player and playmaker with a really good technique.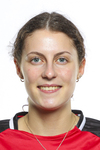 Chantal Renz
Fearless player with great stick skills and scoring instinct.
The Russian national team is looking forward to the opportunity to play at the U19 World Championships. Their players are full of strength and opportunities to show everything they are capable of.
Players to follow: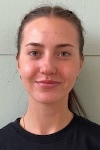 Anastasiia Skirdernko
At her young age, she is a player on the Russian women's national team. She reads the game perfectly.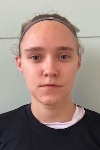 Sofia Rumiantseva-Mishina
She is also one of the main players of the Russian women's team. As a player she has a good and accurate shot and good speed.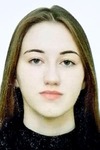 Anzhela Mydrova 
Very fast and physically strong, she does not hesitate to beat several players. She can turn the game around with her actions.
The information here is provided by the teams and modified by the IFF. 
More information on the Women's U19 wFC can be found here.