16 teams are playing in the Women's World Floorball Championships in Neuchâtel, Switzerland on the 7th-15th of December. The teams are divided into four groups and Norway, Denmark, Japan and Estonia play in Group C. 
In addition to team and player descriptions the team contact persons have been asked to share their views about how women's floorball has developed in their country since the last WFC in 2017.
Their young team is striving for improvement as a team and as individuals. Their main goal is to grow as a team and be the best they can.
Women's floorball development in Norway
There are several players without experience from the Women's WFC in Norway's roster. They have lots of players with the possibility to develop their personal abilities as well as opportunity to grow as a team in this championship and in the future ones.
Players to watch *: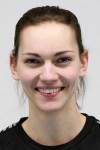 Thea Ekholt
Goalie with international edge. She plays for Endre IF in the Swedish top league.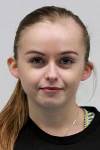 Rikke Ingebrigtsli Hansen
Young and offensive player. She has played twice in the Women's U19 WFC but this is her first Women's WFC.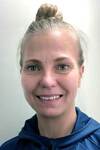 Anette Marie Berg
An experienced defender who played in her first international tournament in 2006 and has since played in various events. This will be her sixth WFC.
* Originally Julie Gidske was one of Norway's featured players, but due to injury she is replaced by Kamilla Blekkan.
Team Denmark is an organised, passing and positioning team. They rely on a strong defensive structure at all times, and adapt their offence to the given opposition. They are a young group with a good balance between young talented players and strong experienced players. The team is going to Neuchâtel with a lot of confidence and believe in themselves.
Women's floorball development in Denmark
There are more players coming up to the senior teams with better fundamental floorball skills. This is because a large number of players have had floorball as the primary sport since childhood. In Denmark they are working with the Women's U19 national team and that is going to be very important in securing the transition from a talented youth player to an international senior player.
Players to watch: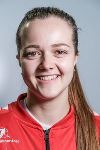 Cecilia Di Nardo
The best Danish player. Cecilia is a key player in her team in the Swedish top league SSL. Her experience and the role as the captain of the team, makes her a valuable player for Denmark.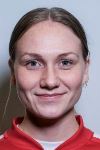 Kristine Moller Sorensen
A truly balanced player, who can cover every defensive aspect of the game as well as the offensive part. This will be her second Women's WFC.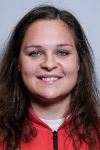 Mathilde Christensen
A strong forward with great scoring skills and vision in the game. She had her international breakthrough at the last WFC, and she is entering this tournament as the vice captain of the team.
Japan is a well-balanced team with veteran and young players. Their strengths are Japanese-style defence and fast attacks. The team is aiming for a better result than in the 2017 WFC.
Women's floorball development in Japan
Although the chances for developing women's floorball are better than that of the men's, the number of female players has not increased.
Players to watch: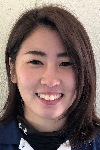 Yui Goto
She is one of the best players of the team. Her potential for international level floorball, her physical working capacity and skills are very attractive.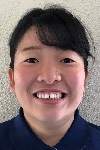 Miko Yamanaka
She keeps Japan's goal clean by taking advantage of her agility and responsiveness. This is her second WFC.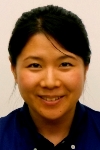 Yui Takahashi
This is her eights Women's WFC. Regardless of her height, her physical working capacity and fighting spirit are great.
Team Estonia has continued towards the same direction they have chosen few years ago. The goal has been to improve their floorball and play at the World Championships. Now in Neuchâtel, the aim is to fight and try to win each game until the very last second.
Women's floorball development in Estonia
Since WFC 2017, women's floorball has been developing. The WFC event and the Women in floorball seminar held during the WFC 2017, inspired to take action and start with Estonian championships for U14 girls. The girls' league named Go Girls Eesti is growing step by step and there are more tournaments for younger players. The aim is to increase the number of female players through youth work.
Players to watch: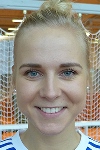 Kristel Kopel
Fast defender with great game reading skills who is therefore creating good chances for attackers. Sharp shooter and even better blocker!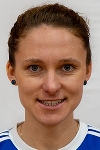 Kristi Rickberg
Offensive virtuoso filling the field with creativity and solutions. Keeps up the team-spirit and shines in the most decisive moments!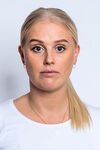 Katrin Kivirand
The fearless fighter. She really gives it all in one on one battles and leaves no loose ends. The player who nobody wants to play against!
*The information here is provided by the teams and modified by the IFF. 
Visit the event website for more information: https://neuchatel2019.ch/