Floorball Connects Children had its grand final on 22nd-23rd of October. This year the floorball festival gathered even more teams than last year.


Floorball Connects Children is a project in Poland that aims to popularize floorball through primary school students, both girls and boys. The qualifications to get to the final round were held 1st-2nd of October in four towns: Rumia, Łochów, Trzebinia and Poznań. All in all, over 100 teams and over 1 500 players took part. 32 teams and almost 600 children made it to the final round.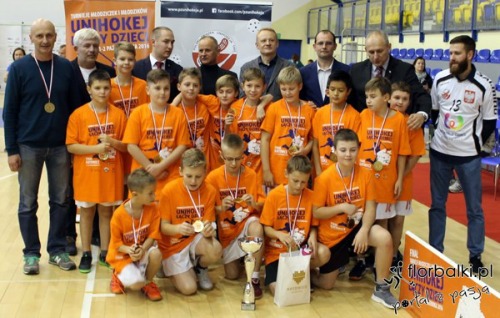 – I am very glad that also this year I had the opportunity to participate in the tournament. But I am even more happy because of the fact that this year´s edition gathered a much larger number of participants than it did in the previous year. It is very important to us, because of the development of young players who are "the future" of our discipline. Personally, I think that floorball festival "Floorball Connects Children" is not only an excellent opportunity to develop players, but also the coaching staff. Here youth and imagination are also needed, says Mr. Marcin Rudziński, Secretary General of the Polish Floorball Federation.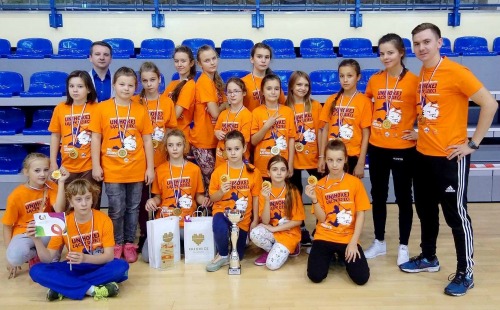 The final round took place in two arenas in Katowice. During the closing ceremony, the best teams and players were awarded with cups and medals. Each participant received a t-shirt as well.
Source and more info: www.pzunihokeja.pl and www.facebook.com/pzunihokeja
Photos: www.florbalki.pl, Dzikie Gęsi Zielonka