The Norwegian floorball legend Willy Fauskanger and one of the world's best goalkeepers, Patrik Åman from Sweden, are ending their playing careers.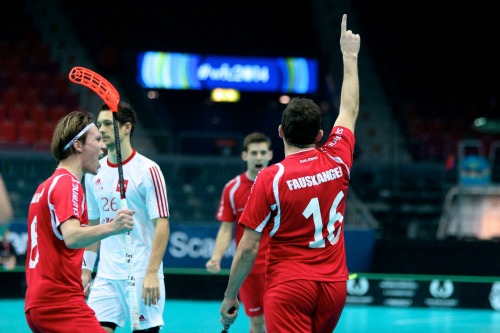 Willy Fauskanger has taken part in every Men's World Floorball Championships (WFC) since the very first in 1996. The Norwegian forward will however not be seen in WFC 2016 in Latvia, at least not as a player: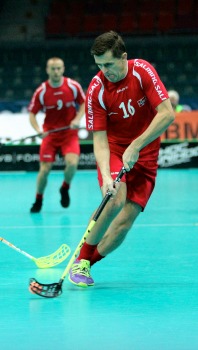 – I have no motivation to train as hard as needed in order to take part in the WFC again. I am proud and glad to have represented Norway in the ten WFCs. Now I think I will sit in the fourth row, enjoying a cold beer and support the team otherwise. If I get everything in order with work and family, I will watch the WFC from the stands in Latvia. It will be fun to see how the young players will play and if there's hope for the future, says Fauskanger laughing.
Fauskanger says that all WFCs have been marvelous, but he specifically remembers the WFC 2010 in Helsinki, Finland:
– I remember the WFC final in 2010 between Finland and Sweden at Hartwall Arena, which was a powerful experience. The atmosphere in the arena was completely insane.
In the future Fauskanger will still be a part of the floorball world:
– I have two boys who play floorball and are very passionate about it. I have coached my oldest son since he was ten and I have also coached in a few clubs. I am open to working with floorball, but now I will take a break from the sport.
Source: Innebandymagazinet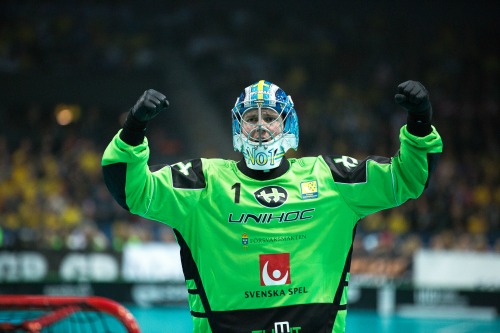 The Swedish goalkeeper Patrik Åman has won two WFC gold medals and one Swedish Championship (SSL) title. Now one of the world's best goalkeepers has decided to end his playing career. The 32-year-old Åman has played in the SSL team AIK Innebandy since 2008. All in all he played 244 matches with AIK and 47 matches with the Swedish national team.
Source: Pääkallo
Photos: Rasmus Tynander & Miina Anahita