K.S. Blast Szarotka Nowy Targ has won the Men´s Polish Championships for the 11th  time in a row. The team defeated the local opponents, K.S. X3M Górale Nowy Targ, in the finals.
The result of the first final game was 7-5 and 6-2 in the second. The second final was played perfect by Szarotka that led the game with 5-0 in the 2nd period. Tt was obvious that Szarotka still is the best Foloorball team in Poland.
K.S. Szarotka Nowy Targ is the only team in Europe which managed to win 11 chapionship in a row. During the last two seasons they lost only one game in the Polish League. The team is a mix of experienced players and very talented young players. Most of the players are present or former Polish national team players.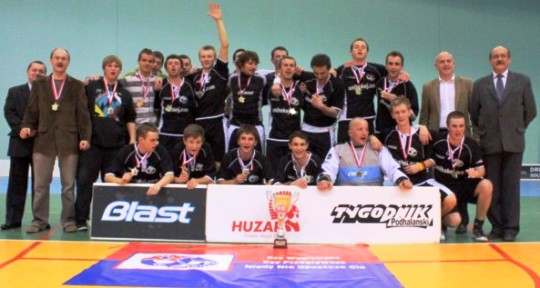 Source & Photo: KS Szarotka