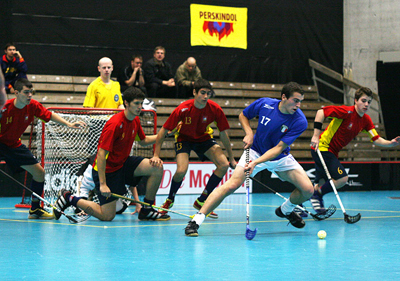 The U19 newcomer Spain played a good championship and took the 13th place when they defeated Netherlands in a tight match 5-4.
Netherlands, ranked 16th in the tournament, could now advance two spots from U19 WFC 2005 to become 14th.
See the statistics here
Team Italy, also a U19 newcomer, defeated Japan 12-8 and is 15th in the tournament. All the teams placed 13-16th will however have to qualify for the B-division in 2009 (qualification played in September 2008), unless the team is the single qualifying team from one continent (which might be the case with Japan).
Read more from the official U19 WFC webpage