The Women's U19 World Floorball Championships 2020 will take place from 1st to 5th of September 2021 at IFU Arena in Uppsala, Sweden.
The Women's U19 WFC 2020 was first scheduled for May 2020 but was postponed due to the Covid-19 pandemic. The event will now be played with nine teams divided into two groups. Four teams play in Group B: Sweden, Czech Republic, Slovakia and Latvia.
A well-balanced team, with skilled hard working players. Team Sweden will always go for the gold medal.
Players to follow: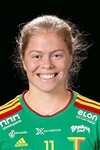 Maja Viström
Hard working captain. Watch out, she is fast.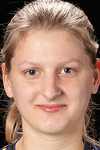 Maja Ekström
Skilful player who is skilful and good even when there is not much space.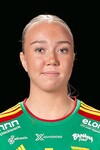 Mathilda Ekenlinde
Modern defender who plays with speed and intensity.
Very talented team of players who have great skills and want to play attractive floorball. Some players already play for the women's national team. The Czech team would like to play actively, offensively and from strong to defensive game.
Players to follow: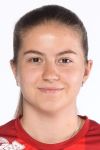 Michaela Kubečková
One of the best Czech junior players, already played in the last Women's WFC in 2019. She is a smart center with very good skills.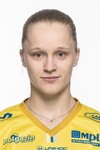 Pavlína Bačová
Fast player, she has really good skills to control the ball and is great in an offensive play.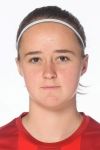 Eliška Chudá
A goal scoring player with very good shot and game thinking.
Slovakia are ready to come back to A division, but due to current Covid-19 restrictions, almost none of their opponents from previous B division can participate. So, the match schedule has changed and tough matches are waiting them in the new group. They are looking forward to playing against the best teams in the world.
Players to follow: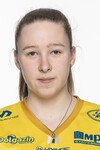 Linda Pudišová
Very clever player with a great overview on the field. She participated in WU19 WFC 2018 and Women's WFC 2019.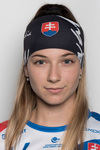 Barbora Gáborová
Quick and strong captain of team, with tough play. Goal crease is her home place. She also participated in WU19 WFC 2018 and Women's WFC 2019.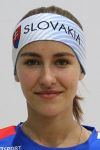 Alexandra Faktorová
Very intelligent and quick player with great technique. She knows how to pass and also how to shoot. She also participated in WU19 WFC 2018 and Women's WFC 2019.
A purposeful and united team with a goal to fight for the highest places in the World Championships.
Players to follow: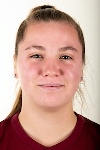 Anna Ankudinova
Fast and creative player with excellent technical abilities.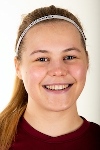 Jūlija Rozīte
Goal scoring power forward.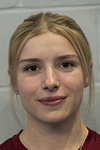 Samanta Bērziņa
Outstanding defender who is a serious threat in offence as well.
The information here is provided by the teams and modified by the IFF. 
More information on the Women's U19 wFC can be found here.