It's time to go home for both of our top transfer players this week. Andrea Sidlova return to Slovakia to play for ŠK Slávia SPU DFA Nitra from Czech Champion 1. S.C. Vitkovice and Patrycja Bernacka will play for her original club Interplastic Olimpia Osowa Gdańsk after a year in Falkenbergs IBK. 
The 19-year-old Patrycja Bernacka spent one year in Swedish Falkenbergs IBK where she progressed to the Division 1 finals. Despite her young age, Bernacka has played in two WFCs, in 2017 and 2019 in Neuchâtel where together with Polish National Team she made history winning the 5th place game against Slovakia. She return to Polish 9 time Champion from Gdańsk.
Patrycja Bernacka
Goalkeeper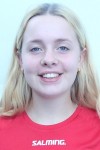 Falkenbergs IBK
Interplastic Olimpia Osowa Gdańsk

International success:
Women's WFC: 2017, 2019
Women's WFCQ: 2019,
Women's U19 WFC: 2018
EuroFloorball Cup: 2016, 2017
6 Nations Floorball Challenge: 2017, 2019
Polish Cup 2018, 2020
---
Andrea Sidlova spent two years in Czech Republic, where she played for Tigers Jizni Mesto and 1. S.C. Vitkovice. After winning Czech Champion title, she played in Champions Cup that was held in home town of Vitkovice. The 24-year-old was a part of Slovak National Team during WFC in 2015, 2017 and 2019. In the upcoming season, Sidlova will play for ŠK Slávia SPU DFA Nitra.
Andrea Sidlova
Forward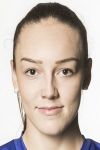 1. S.C. Vitkovice
ŠK Slávia SPU DFA Nitra

International success:
Women's WFC: 2015, 2017, 2019
Women's U19 WFC: 2014
Champions Cup: 2020
EuroFloorball Cup: 2017
6 Nations Floorball Challenge: 2017
International Tournaments: 2014, 2017
---
Other transfers:

Mahiro Shimizu
Forward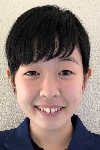 Yokohama Floorball Club
IBS Dalen

International success:
Women's WFC: 2017, 2019
Women's WFCQ: 209
---
Tim Sigmund
Forward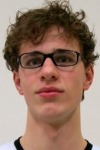 Benløse Floorball Club
Floor Fighters Chemnitz

International success:
Polish Cup: 2017
International Tournament: 2016
---
Tuomas Tiainen
Defender


Tikkurilan Tiikerit
Storvreta IBK

International success:
Men's U17 3 Nations Tournament: 2019
---
Natalia Cherniakova
Forward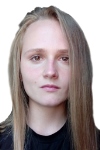 Syanie
AFC Campus

International success:
EuroFloorball Cup: 2016
---
Kaspars Grundsteins
Defender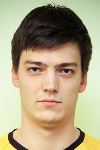 Rubene
Harstad Innebandyklubb

International success:
Men's WUFC: 2008
EuroFloorball Cup: 2011, 2015
International Tournament: 2008
---
Jan Jaskierski
 Forward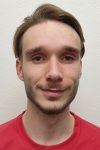 KS Górale Nowy Targ
TJ A – FbO Nižná

International success:
Men's U19 WFC: 2019
Polish Cup: 2019
---
Konrad Pelczarski
Defender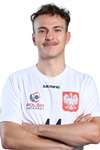 KS Górale Nowy Targ
TJ A – FbO Nižná

International success:
Men's U19 WFC: 2019
Polish Cup: 2019
---
Cedric Grenapin
Forward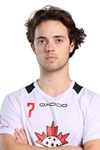 Cambridge Floorball Club
Saimaan Pallo Salibandy ry

International success:
Men's WFC: 2018
Men's WFCQ: 2018
Men's U19 WFC: 2017, 2019
International Tournament: 2019