Linköping Ibk to strenghten their line-up for the 2020/2021 season with another international transfers. After recently announced Josef Rypar (read more) transfer, now the 6th team in the Swedish Super League have announced signing Nicola Bischofberger and Deny Känzig. Both players are transfering from the Swiss Champion SV Wiler-Ersigen.
It is a step number two into the Swedish Super League for the 26-year-old Nicola Bischofberger, after he spent a year in Falun in 2016/2017 where he won the Swedish Championship. The defender joined the 12 time Swiss Champion SV Wiler-Ersigen in 2015 where he came from Chur Unihockey, now he have signed a one year contract with an option to extend. Bischofberger played a strong force in a Swiss defense throughout the last years. He has been a part of the National Team during the World Games 2017 and played in Men's WFC 2018 and 2016 as well as Men's U19 WFC in 2013.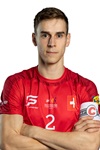 Nicola Bischofberger
Defender
SV Wiler-Ersigen
  Linköping Ibk

International success: Men's WFC: 2016, 2018
The World Games: 2017 Men's WFCQ: 2016, 2018, 2020
Men's WUFC: 2018
Men's U19 WFC: 2013
Champions Cup: 2015, 2017, 2020
Euro Floorball Tour: 2009, 2011, 2012, 2015, 2016, 2017, 2018, 2019
International Tournaments: 2010, 2012, 2013, 2015, 2018, 2019
Deny Känzig has been a part of SV Wiler-Ersigen since 2002, he was chosen the Most Valuable Player of the year in Switzerland when he scored 50 points for Wiler-Ersigen in the 2019/2020 season. He was a scoring leader in Swiss team during the WFC 2018 in Prague when he scored 5+2 and Switzerland ended with bronze medal.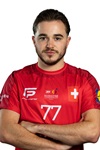 Deny Känzig
Forward
SV Wiler-Ersigen
  Linköping Ibk

International success:
Men's WFC: 2018
Men's U19 WFC: 2015
Champions Cup: 2014, 2015, 2017
Euro Floorball Tour: 2013, 2014, 2018
International Tournaments: 2014, 2015, 2018, 2019
Other transfers:
Marek Kosco
Defender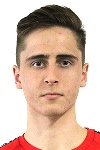 FBC Grasshoppers AC Uniza Zilinka
AC Sparta Praha

International success:
Men's WFC: 2014, 2016, 2018
Men's WFCQ: 2018
Men's WUFC: 2016, 2018
Men's U19 WFC: 2015
EuroFloorball Cup: 2015
International Tournaments: 2016, 2017, 2018
Jenni Timonen
Forward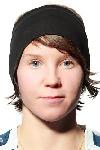 O2-Jyväskylä
Floorball Riders DBR

International success:
Women's WFC: 2011
Women's WUFC: 2010, 2012
Euro Floorball Tour: 2010, 2011, 2012
Finland v Sweden Challenge: 2011
International Tournaments: 2011

Joel Ingesson
Forward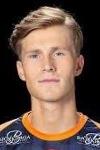 Greåker Innebandyklubb
Mullsjö AIS

International success:
Men's U19 WFC: 2015
EuroFloorball Cup: 2019
Finland v Sweden Challenge: 2015
Simon Lesko
Forward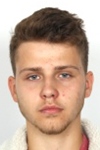 FBC Mikulas Presov
FBS Hattrick Brno

International success:
Men's International Tournament: 2017
Vladka Maderova
 Forward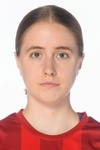 1. S.C. Vitkovice
EräViikingit

International success:
Champions Cup: 2020
Euro Floorball Tour: 2019
International Tournaments: 2019, 2020
Simon Bergström
 Goalkeeper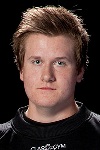 UHC Dietlikon-Kloten Jets
Linköping IBK
Jesper Juuti
 Forward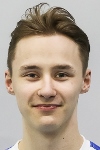 Floorball Thurgau
Esport Oilers

International success:
Men's U19 WFC: 2019
Euro Floorball Tour: 2017, 2018
Finland v Sweden Challenge: 2018
International Tournaments: 2018, 2019
Tuomas Iiskola
 Forward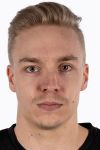 HC Rychenberg Winterthur
Esport Oilers

International success:
Men's U19 WFC: 2011
EuroFloorball Cup Qualifications: 2010
Euro Floorball Tour: 2009, 2010, 2011, 2015
Finland v Sweden Challenge: 2010, 2011
International Tournaments: 2010, 2011