The top transfers of this week are Mateusz Turwon from Poland, Rosemary Burtenshaw from Australia and Robert Kosir from Slovenia. 
Mateusz Turwon is transferring to SK 1. FBC Trencin from Klub Sportowy Gorale. Turwon is a Polish national team defender, who has lots of experience from different events. He represented Poland for example in the Men's WFC in Prague and also in the 2017 World Games.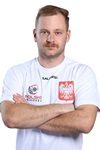 Mateusz Turwon (POL) Defender – Transferring to SK 1. FBC Trencin (SVK) from Klub Sportowy Gorale (POL)
International success:
The World Games: 2017
WUFC: 2018
WFCQ: 2018, 2016
WFC: 2018, 2016
U19 WFC B-Division: 2013
Rosemary Burtenshaw is transferring to Sweden and FBC Lerum, from the Australian Peninsula Floorball Club. Burtenshaw has played in the Women's World Floorball Championships in 2017 and this year, she played in the Women's WFCQ in Bangkok. Will we see her in Neuchâtel?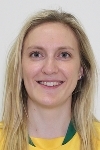 Rosemary Burtenshaw (AUS) Defender – Transferring to FBC Lerum (SWE) from Peninsula FC (AUS)
International success:
WFCQ: 2019, 2017
WFC: 2017
Robert Kosir is transferring back to TVD Partizan Borovnica from AC Sparta Praha. Kosir has represented Slovenia twice in the Men's World Floorball Championship Qualifications, in 2018 and in 2016. He also played in the Men's U19 WFC in 2013.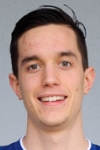 Robert Kosir (SLO) Forward – Transferring to TVD Partizan Borovnica (SLO) from AC Sparta Praha (CZE)
International success:
WFCQ: 2018, 2016
U19 WFCQ: 2013
U19 WFC B-Division: 2013
International tournaments: 2019, 2015
Other transfers: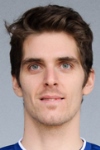 Anze Sneberger (SLO) Forward – Transferring to Floorball Klub Ziri (SLO) from FBS Bohemians (CZE)
International success:
WFCQ: 2018, 2016, 2012, 2010
International tournament: 2019, 2015, 2011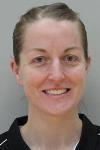 Maria Hegarty (NZL) Goalkeeper – Transferring to IBF Borlänge (SWE) from Wellington Floorball Club (NZL)
International success:
WFCQ: 2019, 2017, 2015
U19 WFC B-Division: 2018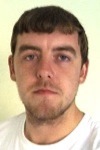 Matthew Sellars (GBR) Goalkeeper – TV Eiche Horn Bremen (GER) from United Cities of the Midlands (GBR)
International success:
WFCQ: 2018, 2016, 2014
WFC B-Division: 2008
International tournament: 2018, 2015, 2013
International de France: 2014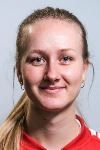 Nanna Moller Sorensen* (DEN) Forward – Transferring to Arhus Floorball Klub (DEN) from NND Riga (LAT)
International success:
WFCQ: 2019, 2017, 2015
WFC: 2017, 2015
International tournament: 2018, 2016, 2015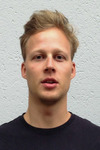 Yannick Zwirner (SUI) Defender – Transferring to Unihockey Lilienthal (SUI) from UFC Utrecht (NED)
International success:
Polish Cup: 2013
U19 WFC B-Division: 2013
International tournament: 2012
EFC: 2012
EFCh: 2019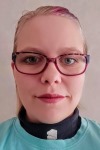 Dorothee Vogelesang (NED) Goalkeeper – Transferring to AC Sparta Praha (CZE) from HSK Floorball (NED)
International success:
WFCQ: 2019
International tournament: 2018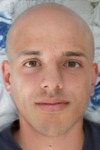 Alessio Cimaglia* (ITA) Forward – Transferring to West Coast Floorball Club (GBR) from Viking Roma (ITA)
International success:
EFCh: 2019
* = not completed