The top transfers of this week are Klavs Jansons from Latvia and Patrycja Bernacka from Poland. Both players are seeking new challenges from a new country.
Jansons played recently at the U19 World Floorball Champions in Halifax, when Latvia took the fifth place. He also made his first appearance at the Men's WFC in Prague, when Latvia was also placed fifth. The young forward is now transferring to Koovee in Tampere and will play in the Men's first division in Finland.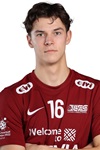 Klavs Jansons (LAT) Forward – Transferring to Koovee (FIN) from Kekavas Bulldogs (LAT)
International success:
WFC: 2018
U19 WFC: 2019
International tournaments: 2018, 2016
6 Nations Floorball Challenge: 2018
Bernacka is transferring to Falkenbergs IBK in Sweden from the reigning Polish champion Interplastic Olimpia Osowa Gdańsk. In addition to championship, Bernacka was also elected in the Women's All Star Team. Bernacka has represented Poland at the Women's WFC in Bratislava and also at the U19 WFC in St. Gallen and Herisau. This year she played at the Women's WFC Qualifications in Poland, when team Poland made it to the final round in Neuchâtel.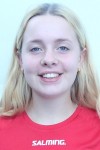 Patrycja Bernacka (POL) Goalkeeper – Transferring to Falkenbergs IBK (SWE) from Interplastic Olimpia Osowa Gdansk (POL)
International success:
WFC: 2017
WFCQ: 2019
U19 WFC: 2018
WUFC: 2019
Polish Cup: 2018
EuroFloorball Cup: 2017, 2016
6 Nationa Floorball Challenge: 2017
Other transfers: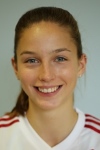 Jasmin Krahenbuhl (SUI) Defender – Transferring to IK Sirius FBC (SWE) from Red Ants Rychenberg Winterthur (SUI)
International success:
U19 WFC: 2016, 2014
U19 International tournament: 2015
Polish Cup: 2016, 2014
EFT: 2015, 2014, 2013, 2012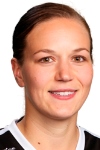 Emma Itanen* (FIN) Defender – Transferring to UHV Skorpion Emmental (SUI) from SB-Pro (FIN)
International success:
U19 WFC: 2006
International tournament: 2006
Champions Cup: 2019
Polish Cup: 2006
Finland-Sweden Challenge: 2006, 2005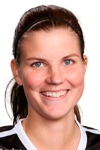 Nea Suominen* (FIN) Forward – Transferring to UHV Skorpion Emmental (SUI) from SB-Pro (FIN)
International success:
WUFC: 2016
Champions Cup: 2019
EFT: 2009, 2008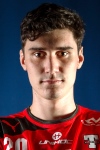 Jan Kolisko* (CZE) Defender – Transferring to Tatran Stresovice (CZE) from SSF Bonn 1905 e.V (GER)
International success:
Champions Cup: 2015, 2012
Polish Cup: 2013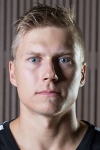 Jaska Kunelius* (FIN) Defender- Transferring to Ad Astra Sarnen (SUI) from Happee (FIN)
International success:
Champions Cup: 2014
* = not completed