This is the first time that the IFF Champions Cup will be played in its new format. The champions from the top four floorball countries: Czech Republic, Finland, Sweden and Switzerland will participate. On Thursday (3rd of January) the teams will play semi-finals and the medal matches will be played on Friday.
SB-Pro Nurmijärvi, 1. SC Tempish Vitkovice, IKSU and Piranha Chur are playing for the Women's Champions Cup title.

SB-Pro Nurmijärvi (FIN)

SB-Pro Nurmijärvi has been a successful team in the Finnish women's floorball league during the last ten years. They play hard, their counterattacks are fast, defence is precise and their goalkeeper is their final lock.
Players to watch: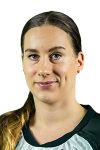 #35 Tiltu Siltanen
Finnish national team goalkeeper who was nominated as the best goalkeeper in the WFC 2017 All Star team.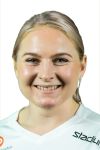 #5 Silja Eskelinen
Eskelinen plays in the Finnish national team and has gained international experience from women's WFC in 2015 and 2017 and through playing in Piranha Chur.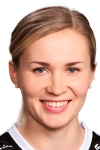 #8 Jaana Lirkki
Jaana Lirkki is a national team forward, who has been to women's WFC in 2015 and has played for Women's Word University Championships.

1. SC Tempish Vitkovice  (CZE)
A young team with full of desire and enthusiasm to become famous. After winning  the Czech league, many experienced players have gone abroad, so they are bringing some new blood into their team. Their goal is to gain experience from every minute of the game, enjoy it and catch every chance.
Players to watch: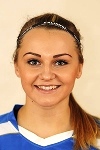 #16 Zuzana Šponiarová
Suffered from a knee injury last season and became Vitkovice's key player after being ready to play. Young but very experienced two-way forward with exceptional talent.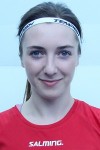 #69 Justyna Krzywak
Justyna started playing for Vitkovice in 2017 and after her rookie season, she has been a key part of their young team. Why? Because just like she always does, when she sees an opportunity to go for something, she goes for it.

#19 Veronika Enenkelová
Czech national team forward and the most experienced player of Vitkovice right now. Having experiences from the SSL, Veronika is the right one to follow, if you want to learn some good floorball.


IKSU (SWE)
Fast and hard working team with an ambition to keep the opponent team under high pressure as often as possible.
Players to watch: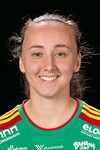 #17 Cornelia Fjellstedt
Exceptional control of the ball and razor sharp split vision. Her creativity makes floorball more fun to watch.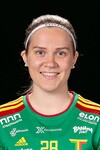 #28 Veera Kauppi
Perhaps the best shooting ability in the world of women´s floorball. Hard work and talent made her the best player in the world last year.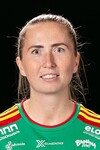 #26 Emelie Wibron
Team captain and the heart and soul of IKSU innebandy. Can do it all, strong on the ball and equipped with world class shooting and passing abilities.

Piranha Chur is a team with a mix of experienced national team players and young talents from their own offspring and they want to compete with the best teams in Europe. The strength of the team results from the variety of player types with special abilities. Tireless fighting spirit, commitment and a strong team spirit are the keys to success.
Players to watch: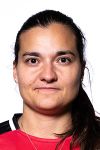 #21 Corin Rütimann
Has a very good stick handling and brings in the experience of 100 international matches with the Swiss national team.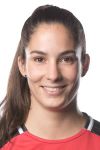 #24 Flurina Marti
A good game overview and her hard shot are among her strengths.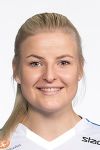 #6 Sanni Nieminen
A fast player with tireless effort on the field.

Men's CC 2019 team presentations will be published tomorrow.

More information about Champions Cup 2019:
CC Website: www.floorballchampionscup.eu
CC Facebook: www.facebook.com/FloorballChampionsCup
CC Twitter: twitter.com/floorballcc
CC Instagram: www.instagram.com/floorballcc
CC live-stream, highlights & other clips: www.youtube.com/iffchannel