Floorball's popularity is growing in Hong Kong.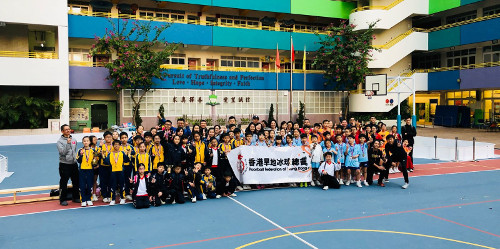 During the past year, floorball had developed in Hong Kong. Two competitions have already been held. One in November which included four primary schools and ten teams (3 boys, 3 girls, 4 mixed). In April, the Inter-School Championships which includes secondary and primary schools was held. The Championships lasted for two days.
The sport is gaining ground especially in schools:
– I am running a team in a primary school and we have 18 players on the school team (P2 to P6) and 2 other interest class where we have about 18 players each.  We are running our summer program and the response is overwhelming, we have over 40 kids applying for the program over the summer on top of the training with the school team.  I think this is the effect of running lunchtime scrimmages help to promote the awareness of floorball among all other sports, says Mr. Ka Kin Ng who works for the Fukien Secondary School affiliated school (FSSAS).
They are also running weekly lessons for interested players outside of school and there are weekly scrimmages for the local adults on Sunday afternoons. Though floorball still isn't part of the mainstream sports, the future seems bright:
– We do have different challenges as this is still not the mainstream sports, we will have difficulties recruiting top-end players, but for sure we are supported by the school and we will try our best to promote the sports and make it better, says Ka Kin Ng.