Singapore defeated Thailand in the Women's AOFC Cup Final in Singapore.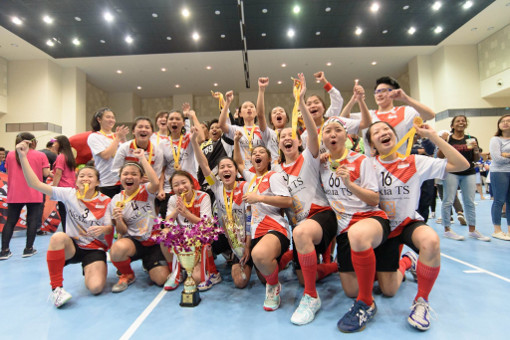 Photo: Singapore Floorball Association Facebook
The Asia-Oceania Floorball Cup (AOFC) Cup was played in Our Tampines Hub in Singapore 18th-23rd of June. The first AOFC Cup was organised in 2017. As the tournament is held for men in odd years and for women in even years, this was the first Women's AOFC Cup. The AOFC Cup replaces the former international tournament, the Asia Pacific Floorball Championships and is open to all 15 AOFC Members.
Eight teams took part in this year's tournament, including Iran Women's who played their first international matches. The home team Singapore faced Thailand in the Final. Thailand took the lead with an early goal, but unfortunately for them it was their only goal of the match. Singapore were more efficient and won the match 4-1. The Bronze match between Japan and Malaysia was more even. In the end, Japan won the match 4-3 on overtime.
Standings:
1. Singapore
2. Thailand
3. Japan
4. Malaysia
5. Philippines
6. India
7. Indonesia
8. Iran
All results can be found on the tournament page.