The floorball season 2017-18 in Slovenia has come to an end.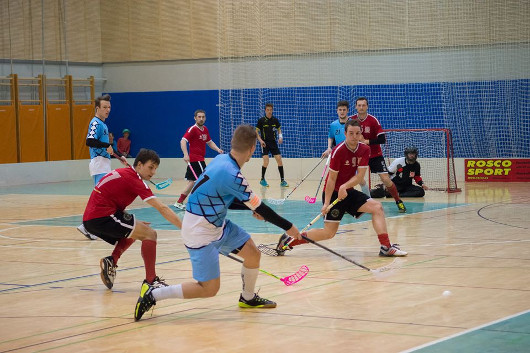 Photo: Tadej Drlink
In the Women's, Olimpija Ljubljana won its first gold in the club's history. The capital team was the most consistent in their performance throughout the season as they didn't loose a singe match during the three playing rounds. Polanska banda came second and Borovnica claimed third place.
In the Men's Polanska banda, who came second in the regular season, and Borovnica, who came fourth, battled for the title. The finals were played with a best of three system. Borovnica won the first really even match and were also triumphant in front of their home audience in the second match. This was the third title for Borovnica within last four years. Insport Škofja Loka, who won the regular season, came third.
Matic Berden (Zelenci Kranjska Gora) was league´s best scorer with 45 goals and 15 assists, while Jani Dolenc (Polanska banda) was named the best goalkeeper.
Final standings:
Women:
1. Olimpija Ljubljana
2. Polanska Banda
3. Borovnica
Men:
1. Borovnica
2. Polanska banda
3. Insport Škofja Loka