Six teams will compete in the Women's category of EuroFloorball Cup 2017. The EFC is played in Vidzemes Olimpiskais centrs Valmiera, Latvia on the 17th – 21st of October 2017
The EuroFloorball Cup is the championship tournament for the 5th and lower ranked European national club champions. The tournament is played with 6 teams for both men and women (12 teams in total).
The EFC Final round winners in both the Men´s and Women´s categories will each receive 5,000 CHF prize money.
More information about the tournament can be found on the IFF EFC 2017 web page.
Team Presentations
Group A
NAUKA-SAFU-NT

Main aim for the Russian team Nauka is to win the tournament and they will make all for it.
Players to watch
Svetlana Viktorova: Best forward in Russia with good skills.
Iulia Viktorova: One of the best defenders in Russia with good shots.
Tatiana Kozlova: Very young player with good physical condition and skills.
| | | |
| --- | --- | --- |
| #59 S. Viktorova | #95 I. Viktorova | #18 T. Kozlova |
SK 98 PRUSKE

Slovakian team SK 98 Pruske has a good combination from experienced and young players. Historically most successful women´s team in Slovakia. This is their third EFC participation and the main aim is to get to the finals and win the tournament.
Players to watch
Jana Troskova: Player with perfect stick skills and has the most international experience.
Andrea Sidlova:  National team player, well technically prepared and always ready to pass or score.
Ivana Hrehusova: One of the most experienced players in the team. Scores from every position, great stick skills.
| | | |
| --- | --- | --- |
| #13 J. Troskova | #3 A. Sidlova | #4 I. Hrehusova |
FK Kekava

This Latvian team describes themselves as friendly ladies team whose goal is to get maximum joy from playing floorball and fighting for the best possible result.
Players to watch
Ieva Busmane: Team´s scoring machine who is back in the squad after giving birth to a daughter in June.
Laura Vancane: She combines aggressive play on the floorball court with gentle singing in a choir and playing Latvian national music instrument psaltery.
Eliza Elizabete Berzina: She´s the captain of the team and talent and hope of Latvia´s national team.
| | | |
| --- | --- | --- |
| #11 I. Busmane | #23 L. Vancane | #35 E. Berzina |
Group B
INTERPLASTIC OLIMPIA OSOWA GDANSK

Currently the best team in Poland. This club from Gdansk has already won 7 champion titles which is the best result in Polish league. Being the mix of experienced players and young talents, the club believes in winning the EFC. Experience of the older players and the spirit of the younger girls can achieve great results in international games.
Players to watch
Weronika Gradzka: Very young and talented player with great shooting skills. Player of the U19 Polish national team in Canada during the U19 world championships.
Weronika Noga: Fast, strong and experienced, excellent defender with offensive tendencies.
Hanna Samson: Valuable player, playing excellent both as defender and forward, irreplaceable captain. Always winning one against one.
| | | |
| --- | --- | --- |
| #7 W. Gradzka | #44 W. Noga | #89 H. Samson |
RUBENE

The most experienced team in Latvia. They have won national championships 10 times. Team´s goal in this tournament is to get a ticket to Champions Cup.
Players to watch
Elizabete Pavlovska: Young and strong defense player, never loses corner fights, big ambitions everywhere – either club team, national team or local team.
Linda Lice: One of the team fundaments. She has played in many WFC final rounds and in tough situations she is always with the team and helps to solve them.
Juta Muravska: Player who has everything – technique, speed, scoring taste. Nothing can stop her.
| | | |
| --- | --- | --- |
| #23 E. Pavlovska | #15 L. Lice | #69 J . Muravska |
CDE EL VALLE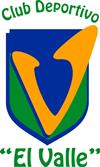 The Spanish team CDE El Valle is a young team that wants to become competitive and learn everything possible in this competition.
Players to watch
Nieves Ballesteros: Experienced player and team´s captain. With a lot of energy leads the team always with maximum motivation.
Paula Arenal Beltran: Excellent player with great sacrifice and great shots.
Patricia Amores Puhl: Great goalkeeper with great saves and always eager to do her best.
| | | |
| --- | --- | --- |
| #3 N. Ballesteros | #6 P. Arenal Beltran | #1 P. Amores Puhl |
 All team and player information is provided by the teams themselves and only edited by IFF.