Swiss Floorball Federation has granted the Women's WFC 2019 to Neuchatel, Switzerland. The best women's national floorball teams will be playing for World Floorball Championship gold from December 7th to 15th, 2019 in Western Switzerland.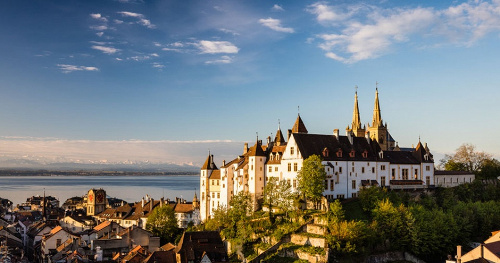 Neuchatel has been chosen to carry out the Women's World Floorball Championships 2019. The venues for the WFC from December 7th to 15th will be the Patinoire du Littoral ice rink as the main arena, as well as the Salle de la Riveraine hall as the side arena. Both locations are thus close to each other and together can hold up to 7000 spectators. The local organizing committee is under the patronage of the FSG Corcelles-Cormondrèche floorball club.
– The Neuchatel application completely convinced us, stated Joerg Beer, member of the Swiss Floorball Federation Executive Board.
– On the one hand, we were able to take into consideration a region where there is a growing interest for floorball, and on the other hand, the public from near and far will be offered an optimal infrastructure, with short distances from one venue to the other.
Laurent Schupbach, member of the Neuchatel candidature committee and President of FSG Corcelles-Cormondrèche, is very happy about swiss unihockey's decision:
– The development of the floorball sport in Western Switzerland was one main motivation to apply for the staging of the Women's WFC. An international event of this size will help to promote floorball in Western Switzerland as well as set a positive image of the sport with the different partners.