The Swiss Superfinal was held last Saturday at SWISS Arena in Kloten. Both leagues got new champions as UHC Dietlikon won the Women's title and SV Wiler-Ersigen the Men's title. The Swiss champions will be seen in the Champions Cup 2017 in Seinäjoki.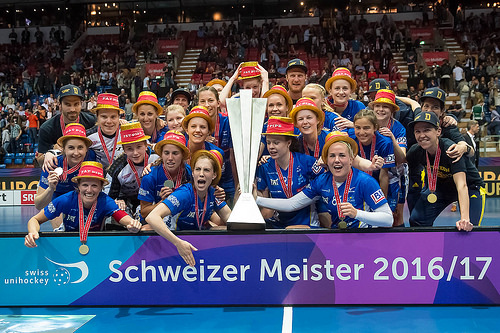 Women's Superfinal
UHC Dietlikon and piranha chur faced each other in the Superfinal second time in a row. Six minutes had been played as Seraina UIber from piranha chur took her team to a 1-0 lead. However, Dietlikon were able to even the score, and they took a 2-1 lead during the second period. The tight match took a turn during the third perios as Dietlikon scored two goals within a minute and increased their lead to 4-1. In the end, Dietlikon won the match 7-2 and won the title after an eight-year break.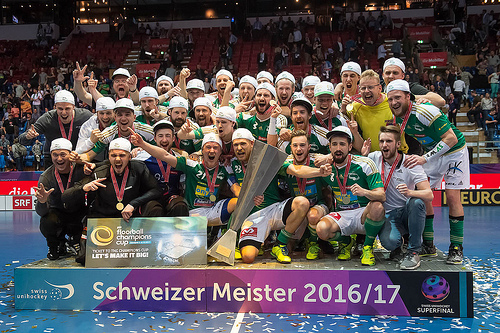 Men's Superfinal
SV Wiler-Ersigen and UHC Alligator Malans battled for the title in front of a sold out SWISS Arena. The start of the match was even as the score was 2-2 after the first period. It took only three and a half minutes for UHC Alligator Malans to change the even score to a 5-2 lead. In the third period SV Wiler-Ersigen also scored lightning goals and with eight minutes left on the clock, the score was now 5-5. No goals were seen during the overtime and the winner was settled on penalty shots. Tatu Väänänen and Patrick Mendelin were the heroes of SV Wiler-Ersigen as they both succeeded in the penalty shootout and won the title for their team.
Source: www.swissunihockey.ch
Photos: Swiss Unihockey Flickr / Fabian Trees