The Latvian Superfinals will be played on Saturday at Arena Riga. Women's Superfinal starts at 13:30 and the Men's at 19:45.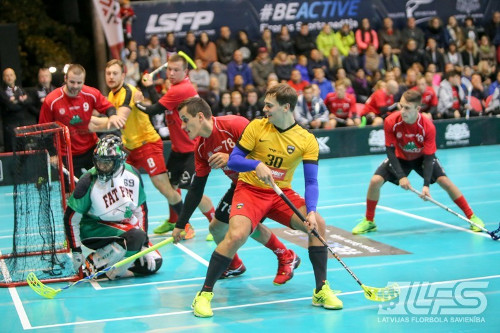 In the Men's Superfinal Triobet/Ulbroka will be facing the reigning champions Lielvarde. Triobet/Ulbroka won the regular season with 54 points but right behind them was Lielvarde with 51 points. Both teams had some more even matches in the quarterfinals, but were able to make their way to the semis rather easily. Lielvarde won four matches in a row and Triobet/Ulbroka secured their place in the semis in five matches. In the semi-finals Triobet/Ulbroka had some ups and downs against but were able to get the four wins against their opponent FBK Valmiera within six matches. Lielvarde battled SK Pargauja for the last place in the Superfinal. The finalist was settled in the decisive seventh match, which Lielvarde won 7-4.
History
Lielvarde are the reigning champions whereas Triobet/Ulbroka have never won the title. During the regular season the teams played against each other twice. Both matches were tight. Lielvarde won the first match 8-7 and the second match was won by Triobet/Ulbroka 6-5 on overtime.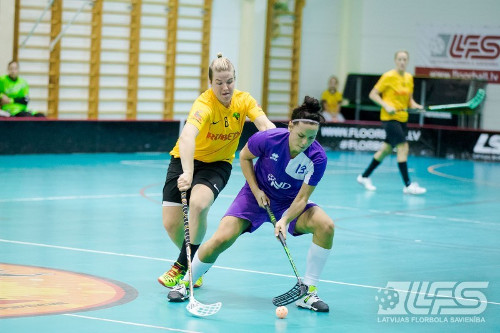 In the Women's Superfinal Rubene are defending their title against FK NND. Rubene had a strong regular season with their 46 points and a +55 goal difference. FK NND came second with 34 points and a +10 goal difference. In the semi-finals both Rubene and FK NND were able to defeat their opponents three times in a row.
History
Rubene and FK NND were battling for the title also in the last season's Superfinal. Last time Rubene won the match 6-1 and became the champions for the third time in a row. During the regular season the teams faced each other four times. Rubene won them all with numbers 7-4, 7-6, 5-3, 4-3.
Source and photos: http://www.floorball.lv/