The Latvian Floorball Union (LFU) concluded the season with their traditional Season's Best award
ceremony on May 26th at the Culture palace "Ziemelblazma" in Riga.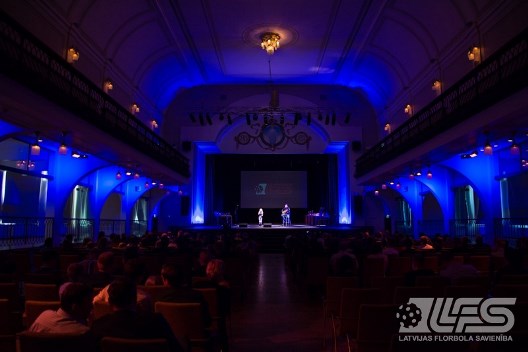 The best players in all age groups and leagues, coaches, referees, LFU sponsors, partners and supporters were honoured and rewarded with special prizes. The event was hosted by the great Latvian showman Mr. Renars Zeltins and audience was entertained with different musical performances.
Mr. Einars Fogelis, the President of the Latvian Sports Federations Council and Mr. Zorzs Tikmers, the Silver medallist of Olympic Games in Moscow (1980) and the Secretary General of the Latvian Olympic Committee were amongst the award presenters.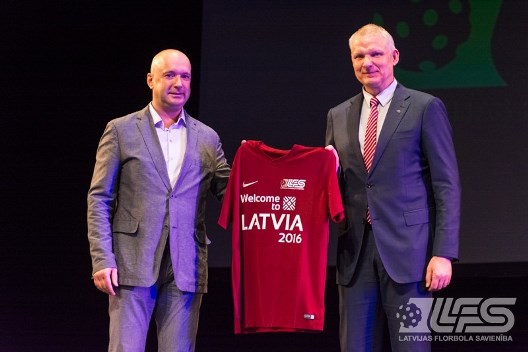 Mr. Ilvis Petersons, President of LFU presents national team shirt to Zorzs Tikmers.
Season´s best rewards 2015-16
Men's Elite Division (ELVI Floorball League):
Top scorer: Toms Bitmanis (FK Riga)
Best forward: Toms Akmenlauks (Lielvarde)
Best defender: Arturs Jursevskis (Ulbroka/FS Masters)
Best goalkeeper: Janis Salcevics (Lielvarde)
MVP: Atis Blinds (Lielvarde)
Best rookie: Janis Ragovskis (Talsi/Krauzers)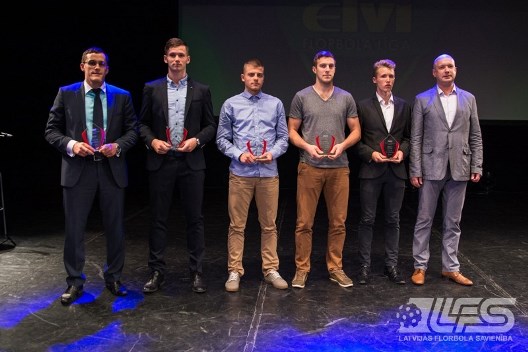 Women's Elite Division (ELVI Floorball League):
Top scorer: Edite Bankava (Rubene)
Top scorer in regular season: Inga Ametere (Kekavas Bulldogs)
Best forward: Liba Daija Mikova (Rubene)
Best defender: Gundega Vancane (FK Kekava)
Best goalkeeper: Jana Filipsone (FK NND)
MVP: Ieva Priede (FK NND)
Best rookie: Ieva Locmele (Rigas Lauvas)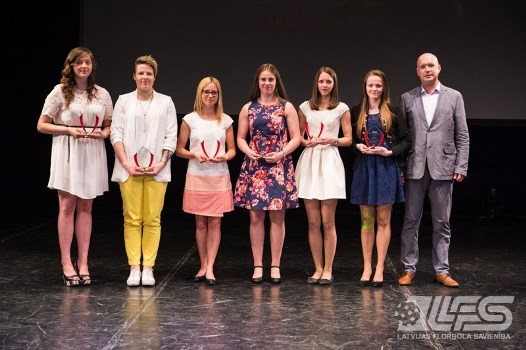 Best youth coaches: Ivars Jekabsons (Rubene) and Linda Lice (Rubene)
Best coach: Atis Blinds (Lielvarde)
Best referees: Maris Kumerdanks and Kaspars Kristapsons
Watch highlights from the Latvian Finals:
Photos from the award ceremony: www.floorball.lv/lv/2015/jaunumi/foto-arhivs
Latvian Floorball Union website: www.floorball.lv