Floorball Portugal was established one year ago and now floorball sessions are held in the town of Loule three times a week.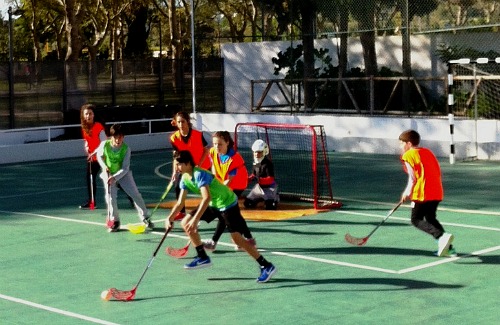 Stefan Uusitalo from Floorball Portugal has played both ice hockey and floorball as a youngster in Sweden. Later he also picked up coaching in floorball. In April 2015 he decided to promote the sport in Algarve, Portugal:
– It is very easy to start. The rules are easy to implement, it is fun to play and it is safe. All we ask from people who wish to try it is to bring their workout gear that they would use for any other workouts. We lend all the equipment for free and we have instructors in place.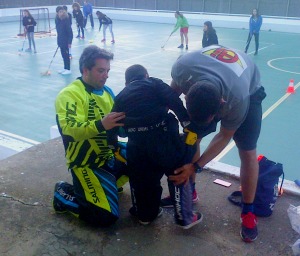 The floorball activities are organised by the floorball club Loule Linces that Stefan Uusitalo is a part of. He has received help from for example Nuno Quintao and the former field hockey player Ian Rostron and his family.
– All these people have been the key to our success and without them and the support from the IFF we would not be where we are today, Stefan Uusitalo says.
Another key factor has been the support from the Loulé Council. The city of Loulé is well known as the "Town of Culture and Sports".
Mr. Uusitalo and his collaborators founded the Loulé Linces (Loulé Bobcats) less than a year ago. Floorball is now being played in the town of Loule three times a week. They started to organise a Floorball Academy each Saturday this March. The group now has over 20 members, girls and boys between the age of six and sixteen.
They also have an open training session on Tuesday's where everyone can join. On Thursday's Loule Linces has a more competitive session that is directed towards adults and some older juniors.
– We have a campaign going on at the moment where we compete on recruiting people to try floorball. We have prizes for the best recruiters and in two weeks we have counted in 11 new members. Today we can count a total of nearly 40 Members in the club and we are still growing every week, Mr. Uusitalo says joyfully.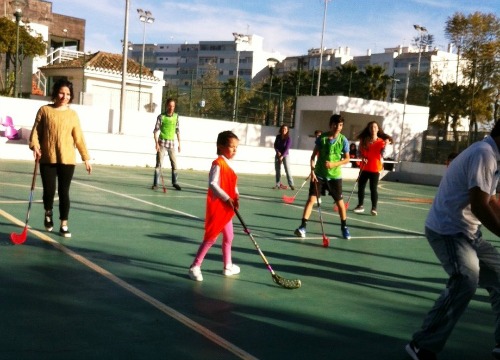 Loulé Linces trains outdoors in the city park of Loulé in a venue where they used to play roller hockey.  Stefan Uusitalo states that although they are very grateful for the municipality to have organised them an available space, they are looking for an indoor space:
– We are getting a full size rink in late July. At this point we don't have a place to put it, but I have been in contact with the Council of Loule and hopefully we will find a solution. Our priority is to have a floorball base in Loule.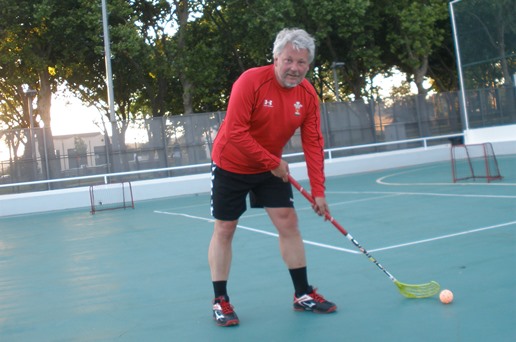 Stefan Uusitalo
Floorball Portugal's one year anniversary was on 28th of April 2016. In order to celebrate this, they brought floorball to the streets of Loule on the 30th of April and also had their first club championships.
– We also have plans considering other projects such as floorball for intellectually disabled players and wheelchair floorball. In May this year we are organising a 3 vs 3 tournament. We have also established contacts during the year in other parts of Portugal and hope to announce the start of other groups/clubs all over the country very soon, Mr. Uusitalo concludes.
More information: www.facebook.com/Portugalfloorball