Floorball Moldova started their first floorball project in September. Now Moldova has several floorball teams and are also participating in an international club tournament.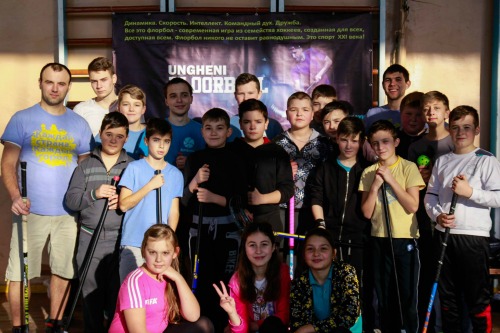 Floorball was introduced in the city of Chisinau, Moldova in December 2015 by the Swiss organisation Floorball4all. Floorball4all is known for their floorball projects in different countries. You can read more about them here. Floorball has also been promoted in Ungheni since September 2015.
– We began our trainings with very talented people. It's amazing.  In Ungheni we also got help from our Ukrainian partners, and now the region has five young floorball teams with talented players, says Daniil Opinca from Floorball Moldova.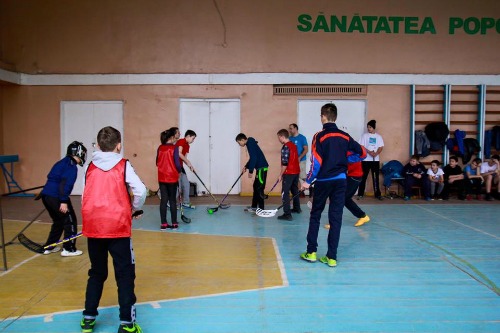 Floorball Moldova has also hold three rather big floorball events for juniors in Chisinau. All in all over 120 people participated. They also visited different schools showing the students what is floorball and also spoke with the children about the sport. The city of Chisinau now has three floorball teams and a junior team.
Floorball Moldova also has plans to expand the sport even more:
– Our floorball trainers promote floorball also in the city of Balti. We will have a presentation of the sport and of course play floorball. We also have negotiations with the cities of Comrat, Streseni, Singerei and Carpeni, says Opinca excited.
The first floorball match has also been played. In the match Chisinau played against Ungheni. A team from Moldova will also be seen in the Ukraine Open 2016.
– There will be many teams from different countries and I think we'll have a great time there. Now we have floorball in our country and I know that Moldova has a great chance in this sport, says Opinca with a smile.
Photos: Floorball Moldova Facebook page.