The Czech Superfinal will be played this Sunday, 17.4, in the O2 Arena in Prague.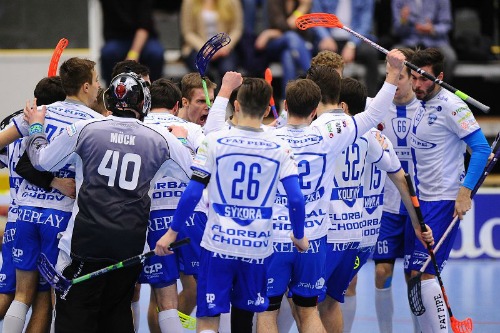 It is certain that Czech Republic will have a new champion in the Men's league this season. Neither of last season's finalists, Tatran Omlux Stresovice or Technology Florbal Mlada Boleslav, made it to the final. Florbal Chodov was the first to make its way to the final by defeating Bulldogs Brno four times in a row. Chodov played an impressive regular season by winning 21 matches out of the 22. Three of the matches were won on overtime. Now Chodov has a chance to win the Men's title for the first time.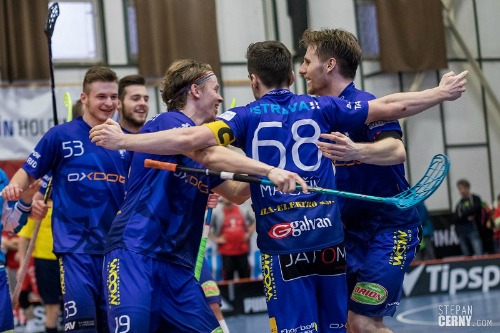 Last season's silver medalist Florbal MB and 1.SC Vitkovice Oxdog were battling for the last final place. All the matches between the two teams were tight and even the last and seventh match ended with a one goal difference. Vitkovice was first leading the match 4-0, but Florbal MB scored four goals in the last period. This wasn't enough and Vitkovice won the match 5-4 and the place in the final. Last time Vitkovice has won the championship in season 2013-2014.
Chodov might be the favourite in the final if you look at the regular season table, but Vitkovice has proved its worth in the play-offs. The champion will be decided with a best of one system 17.4.
Superfinal:
Florbal Chodov – 1.SC Vitkovice
Source: www.ceskyflorbal.cz/extraliga-muzi
Photos: www.ceskyflorbal.cz