In Germany, the Women's league finalists are already set. The Men's quarter-finals will start this weekend.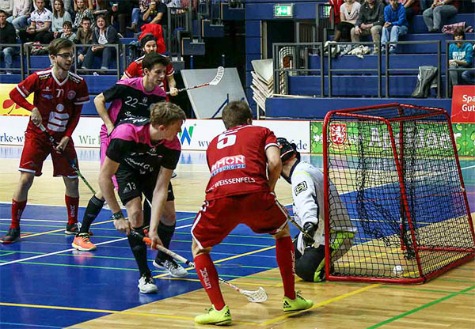 Photo: Matthias Kuch/floorballmagazin.de
In the Men's league, the reigning champion UHC Weissenfels was uncontrollable during the regular season. They won all the 18 matches and thus won the regular season with 54 points. Eight points behind was TV Lilienthal. Silver medallist, Red Devils Wernigerode, came third with 32 points.
The two best teams of the regular season, UHC Weissenfels and TV Lilienthal, proceed straight to the semi-finals. The next four teams will play quarter-finals with a best of three system. The first quarter-final matches will be played this weekend.
Quarter-final pairs:
MFBC Leipzig – BAT Berlin
Red Devils Wernigerode – Red Hocks Kaufering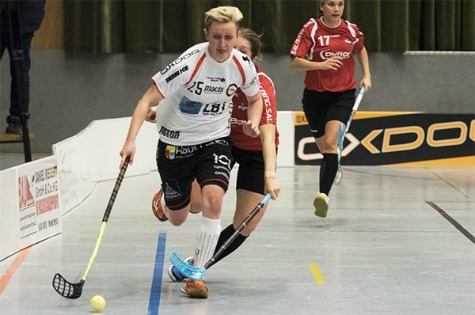 Photo: Dieter Koch/floorballmagazin.de
In the Women's league, UHC Sparkasse Weissenfels made their way to the final by winning two matches against Dumptener Fuchse 96. In the second semi-final pair, ETV Lady PiranHHas – MFBC Grimma, Grimma won the matches 2-1.
The finals will also be played with a best of three system. The first final match will be played 10.4.
Finalists:
UHC Sparkasse Weissenfels – MFBC Grimma
More information: www.floorball.de & www.floorballmagazin.de