The second round of juniors´ floorball league in Iran has been played.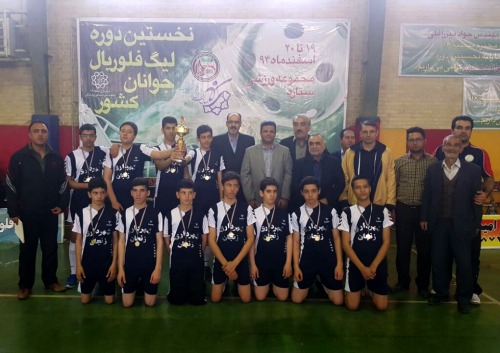 The second round of Floorball League for Juniors was played in Tehran City from 9-10 march 2016. Four teams took part in the tournament. The teams were: Kurdistan, Qom, Zanjan and Tehran.
Out of the four teams, Zanjan (in the picture) was the strongest and took the first place with a total of 16 points. Qom came second and Tehran finished third.
Results:
Kurdistan vs Qom 2-4
Tehran vs Zanjan 1-4
Zanjan vs Qom 5-1
Tehran vs Kurdistan 7-2
Kurdistan vs Zanjan 1-4
Tehran vs Qom 2-1
The organising committee has decided to invite 61 players from the whole country to participate in the preparation camp for the Men´s U19 WFCQ.
Official webpage of Iran Floorball Association: www.iranfloorball.ir