The Indonesian Floorball Association (IFA) has accomplished a lot throughout its three year journey. The most recent achievement was Floorball socialization at Indonesia Dean Forum 2016 in February.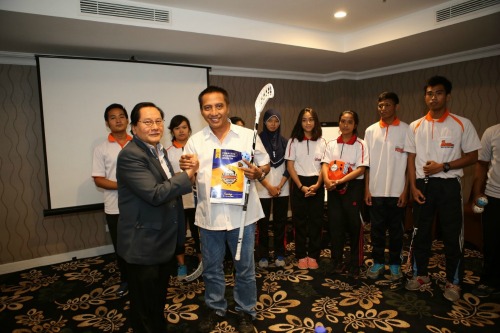 IFA was established three years ago and since then it has worked closely with Ministry of Youth & Sports and Indonesia Olympic Committee, KONI & KOI, in order to develop the sport. IFA has also already participated in multiple national and international floorball tournaments. This year one of IFA's main focus is to spread floorball more actively in various states/provinces.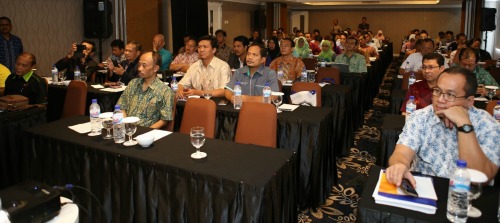 Last weekend, there was an event called the National Dean Forum of Sports Faculty (Forum Dekan Indonesia) that was held at the State University of Surabaya (UNESA). Prof. Toho Cholik Mutohir, MA, Ph.D. as the President of IFA, encouraged all participants to develop floorball in their respected states. The National Dean Forum itself, through its Chairman – Prof. Dr. Nur Hasan, M. Kes, is committed to make floorball an official subject at all Sports Faculties in all State Universities in the future. This huge milestone was well received by all the participants.
The event itself was attended by all Deans of Sports Faculty and Official Representatives from 23 State Universities from all over Indonesia. It was opened by speech from Vice General Secretary of Indonesia Olympic Committee – Mr. Dasril Anwar, and he explained Asian Games 2018 Indonesia preparation in detail.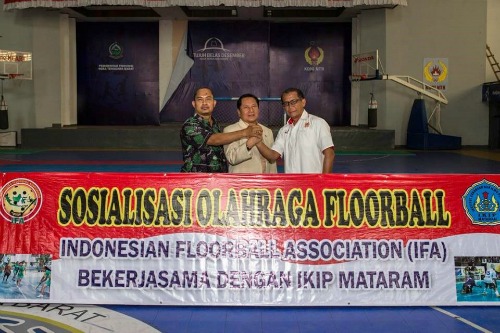 Another floorball socialization event (picture above) was held at Mataram, province of West Nusa Tenggara in 2015. A floorball community was formed at the State University of Mataram.
IFA is continuously developing Floorball in Indonesia and working side by side with Asia Oceania Floorball Confederation (AOFC) and International Floorball Federation (IFF) in order to grow floorball bigger in Asia, particularly in South East Asia.
Source & more information: www.floorball.org/pages/EN/Indonesia