The IFF International Weekend of April will be played during the upcoming weekend, 23.-25.4.2010 and there are matches played in categories: Men, Women, Men U19.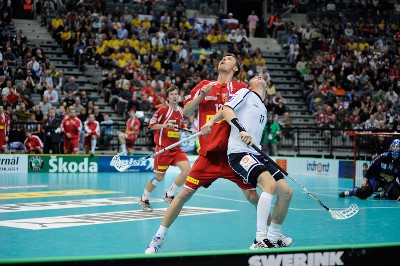 Three international tournaments will be played and additionally there are individual double matches.
The top four countries have tournaments for Men and Women. The Men´s teams are playing Euro Floorball Tour in Zurich, Switzerland. Women´s teams will play World Challenge in Karlstad, Sweden.
In Czech Republic the Czech and Finnish MU19 teams will have two individual matches during the weekend.
The travelling has been challenging for many teams due to the volcanic cloud, but all teams will participate to the tournaments.
Swiss Floorball Association celebrates 25th anniversary

The men´s EFT will be played in the Zurich´s main railway station, which will make it interesting for the teams and even more interesting for the Swiss Floorball Association when they are celebrating their 25th anniversary.
The IFF would like to convey our most sincere congratulations to the Swiss Floorball Association (SUHV). The SUHV is one of the founding members of the IFF and has greatly helped the development of Floorball.
The matches in Zurich can be followed from EFT tournament pages both On-line and on Web-TV. All news and information about the event and teams can be found there.
The teams have lived very exiting moments during the week, because especially the nordic teams travelling to men´s EFT and also the central European teams to women´s EFT in Sweden have had to make new plans for the trip. Swedish Men´s team left Stockholm at 9:00 am on Wednesday morning by bus and the Finnish men´s team started its 34 hour journey on Wednesday morning at 5:30 am also by bus.
World Challenge gathers the top Women´s teams to Sweden
The women´s World Challenge is also starting on Friday in Karlstad with the match between Finland and Switzerland. Home team Sweden will start its tournament against the Czech Republic in Friday evening. The tournament website will give more detailed information about the event and participating teams. All matches will be broadcasted on Web-TV and the links will be added on the IFF Front page.
Referee nominations for the tournaments
The IFF Referee Committee has nominated following referees to the tournaments:
Men´s EFT: Erhard/Renz SUI and Gross/Larinovs LAT
Women´s World challenge: Kruuseman/Hoogwout NED and Haglund/Olsson SWE
Czech Republic – Finlad  MU 19: Burek/Czarnecki POL