The Korean Floorball Federation (KFF) has made some big achievements during 2009. The biggest achievement is the recognition received by the Korean Olympic Committee (KOC) on the 28th of December 2009.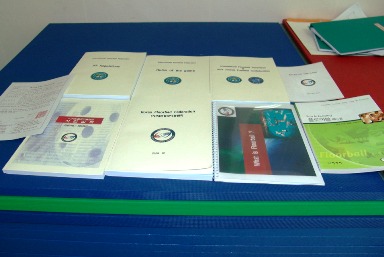 The KFF applied for the KOC affiliation on the 21st of December for which the KFF has prepared a lot of documents. The KFF membership was decided in the KOC meeting in Seoul on December 28th.
The KOC has got a system with three steps for becoming ordinary member of the KOC. First you have to be recognised, which Floorball now has been, then you can become a provisional member and thirdly you will be an ordinary member.
The Secretary General of the Korean Floorball Federation, Mr. H.j. Kim feels that this is a great step for Floorball in Korea. The recognition will open doors for Korean Floorball into National Games and will make it easier to receive support from cities and provinces, which will help KFF to develop the sport locally. Mr. H.J. Kim expresses that hard work is ahead in order to receive the provisional membership, where the financial support also starts to make a difference.
– "The support from IFF has been of great help and we relay to receive additional support also in the future".
As a part of the direction set in the IFF Strategy for the coming decade by the General Assembly in Prague 2008, focus was set on that member associations would strive to receive recognition of their National Olympic Committees. IFF has offered to help its member associations in order to apply and receive the recognition.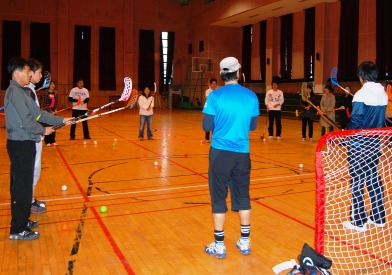 Floorball Development work in Korea in 2009
Floorball introduction seminars have been organised over 20 times for PE teachers and sport instructors all over Korea and these seminars have now been organised over 100 times for 6 years and have been  supported by the Korean Sports Promotion Foundation from 2008. The Korean Sports Promotion Foundation supports the development of sports in Korea. They evaluate and select the best proposals, which they support with financial support. KFF was the first (best) organisation among 33 different organisations in the evaluation on 2008.
Floorball tournaments and TV publicity
The APAC was for the first time organised in Korea and this was also the first international Floorball event ever organised in the country. APAC 2009 was a very successful event and gained good publicity for Floorball and KFF.
KFF made a TV project in 2009 and were involved in the "Starking" TV show in which the invited Swedish professional zorro players performed their Zorro tricks. At least 12% of the Koreans watched the TV show.
The Korean League was played for the first time and 2 national champions were crowned in 2009. In addition to this, Mini outdoor 3 versus 3 tournaments were played twice and tournaments for juniors in were organised in some of the Korean cities.