The Australian Floorball championships (AFO) were recently held from 9th-12th July in Canberra ACT. There were 12 men's teams and 4 women's teams. The teams came from right across Australia.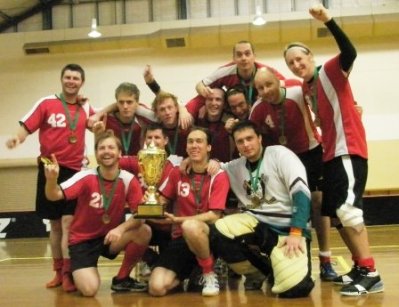 The games were played with a round robin format for groups, then quarter and semi finals and the grand finals. The games were the closest ever with many games being decided by a goal or two. The men's teams for the finals were only decided with the last game in each group match.
The men's grand final was fought between the Vikings from Victoria and the Kookaburras from Western Australia.
This was the first time a men's team from Western Australia had made the grand final. In a very hard fought game the final score was Kookaburra's 3 defeated Vikings 1.
MVP of the Grand Final was Alex Peck from the Kookaburra's.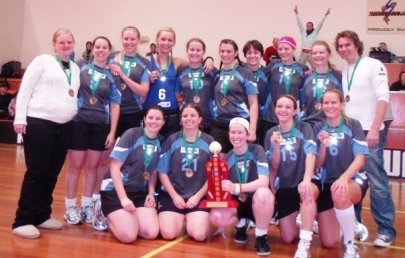 The women's grand final was fought between the Venom from Victoria and the Waratahs from New South Wales. This was the first a team a women's team from New South Wales had made the grand final. In another very tight game the Waratahs 4 defeated the Venom 3. MVP of the Grand Final was Mel Lyons from Venom
The duel Highest Points Scorer and MVP for the tournament for women was Linda Hedensjo and for men was Thomas Isaksson.
The level of play at the tournament certainly has increased and the results show the growth across the sport in Australia. The tournament was covered each day on TV and in the print media and the finals crowd was in excess of 300 spectators.
Next years AFO will be held in Sydney, dates will be announced shortly.
Source & Pictures: Stephen King/AFA