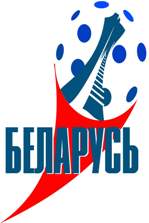 The Belarus Floorball Federation was founded on the 11th of June in Minsk. 
There are now three clubs up and running in Belarus: Vendetta, Partisan and Dynamite. The first Men´s championships were organised during the previous season (2008/2009) and team Vendetta is the reigning champion. There are also now two children´s teams playing in Minsk.
The Federation is now working to have more teams and clubs founded and participating in the future national championships and to develop the Floorball activities in the regions Vibesk and Bobruysk.
The reigning champions, team Vendetta, will also represent Belarus in a tournament in the city of Navashino (Nizhegorodskaya area) on the 26th – 29th of June and organise a Floorball tournament in Minsk.
The aim of the Belarus Floorball Federation is to join the international Floorball family in the near future.
Source: Nikolay Karpovich/Belarus Floorball Federation