The first Championships of the Belorussian Floorball League was played in Minsk with 3 teams participating: Vendetta, Partizan and Dinamit.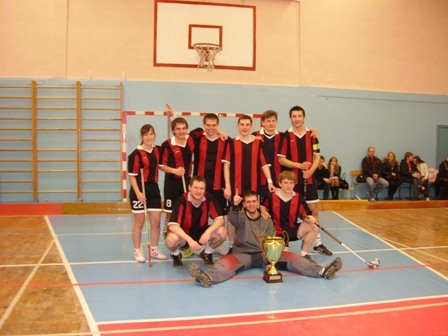 In the Final Round Vendetta and Partizan fought hard for the first championship title.
Vendetta was however better and won three matches in a row with results 7-6 OT, 5-4 and 9-6 and Vendetta (see picture) is the first ever Champion in Belarus.
Best players of the Belorussian League were:
Goalkeeper — Evgeny Drozd (Vendetta)
Defender — Yury Zakharov (Vendetta)
Forward — Evgeny Boydak (Vendetta)
Best scorer — Yury Malinovsky (Vendetta) — 63 (45+18) points
Most Valuable Player — Nikolay Karpovich (Partizan)
Source: Nikolay Karpovich