The 6th Asia and Pacific Floorball Championships 2009 (APAC) will be played in Pyeong Taek, Korea, from the 25th to 29th of March 2009 and there will be both Men´s and Women´s categories played.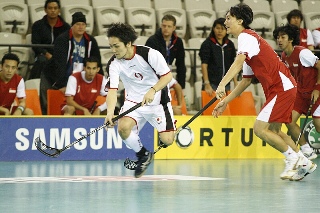 From year 2010 onwards the APAC will be the Asia and Oceania  Qualification tournament for the Men´s and Women´s World Championships.
The reigning Men´s APAC champion is team Singapore. You can now find all the results from the previous APAC tournaments (2004 – 2008) from the IFF APAC webpage.
The Asia Pacific Floorball Championships (APAC) are organised every year. The APAC gathers all Asian, Ocenian and Australian teams to battle for the championship title of the Confederation.
There will also be other international tournaments played within the region as the Australian Floorball Open (AFO) 2009 for International Club teams will be played on the 9th to 12th of July on the ACT.