USA won the B-division bronze match with a strong start for the match as the score was already 4-0 for team USA in 6.49.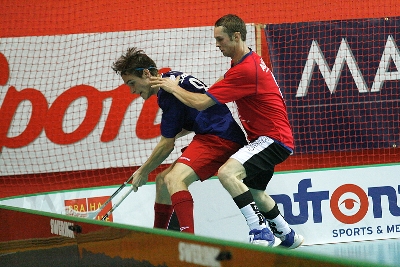 Austria put the full speed on in the end of the second period and continued their good drive in the beginning of the third period. Austria came closer to team USA and at the tightest the score was 7-5  for team USA. Austria couldn´t however equalise and the americans finished the match with three goals during the last five minutes.
The final score was 9-5 to USA and the B-division bronze medal is the best ever WFC placement for team USA.
Vince Faso and Johannes Dieringer were awarded as best players.