The second semi-final became a thriller as the score was 2-2 after both the second and third period. The decisive goal, which took Sweden to the WFC Final, was scored by Karl-Johan Nilsson in 63.17.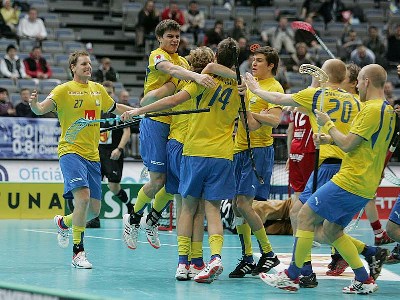 Both Swiss and Swedish fans had found the O2 Arena and 7 652 spectators created a good atmosphere during the match.
Patrick Mendelin pleased the Swiss fans by scoring the first goal  from a rebound after a free hit situation.
The second period was dominated by team Sweden. They controlled the game and forced Switzerland to take penalties. Despite many opportunities given, Sweden was not able to use the advantage, as most shots missed the target.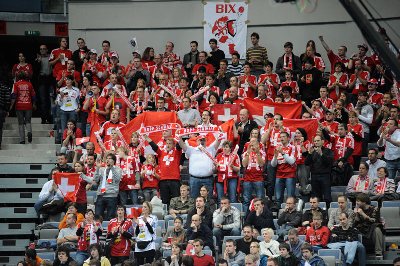 In 26.08 Martin Emanuelsson finally succeeded to even the score to 1-1 and then Magnus Svensson, who had missed many previous opportunities, took the Swedes to the lead for the first time. During a delayed penalty, in 39.34, Markus Gerber used one of the few chances given to Switzerland and the game was a tie again.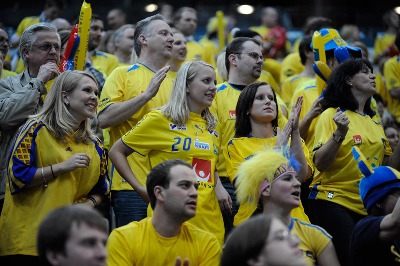 Sweden pushed really hard during the first half of the third period, but the shots continued to miss the goal. Still Sweden won the shots on goal with 24-12. The game changed during the last minutes of the third period as also Sweden dropped down. This resulted in chances for Switzerland as well, but the Swedish defence directed their opponents to the corners and the score remained 2-2 after 60 minutes.
The match was settled and with the 3-2 result, Sweden will continue to the WFC Final (as home team). The Final will start tomorrow at 16:10 CET.
Martin Emanuelsson and Markus Gerber were awarded as best players.