The first ever floorball festival in Belarus took place on 4ht of July in Minsk. The sport holiday was organized by just established Belarussian national floorball team and the Open Floorball League from Russia.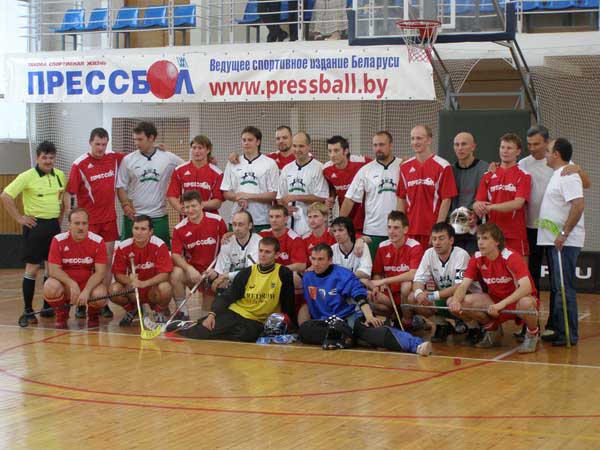 Two days event included open training, press conference and friendly game. Belarussians recieved a strong support with a few players from the national ice hockey team, including NHL star Mikhail Grabovsky from Toronto Maple Leafs. In spite of that the host side lost 6-10 with about 200 attendance.
The match has been told as the real beginning of the floorball establishing in Belarus. It got a wide coverage in the national press and with sports official from the national government. The next step is to found the national federation and organize the first ever championship.
Text and photos: Mr. Egor Krezan