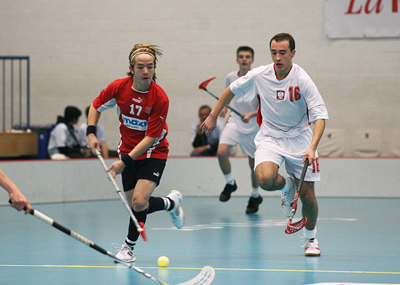 Poland and Slovakia played for the 7th place and for a staying in the A-division in a spectacular match.
The match started unlucky for the Polish when their goalkeeper got injured after only 1.50 and was replaced by the second goalie Wojeiech Gwozdz.
The injury might have affected the Polish team since Slovakia got into a safe looking 3-0 lead.
Poland then got back into the match and the score was 3-4 after two periods. The match was very tough both mentally and physically and affected by up to thirteen 2 min penalties.
The start of the third period was Poland´s and they were suddenly in a 6-4 lead, but then Slovakia scored one and in 59.59 when everyone thought the match was settled, Slovakia equalized to 6-6 after a free hit situation. The match went into overtime and after 37 seconds Slovakia put in the 7-6 sudden death goal. Slovakia, who qualified to the A-division for the first time will play in the A-division in Finland in 2009.
Best player Poland: Lukasz Chlebda
Best player Slovakia: Filip Navratil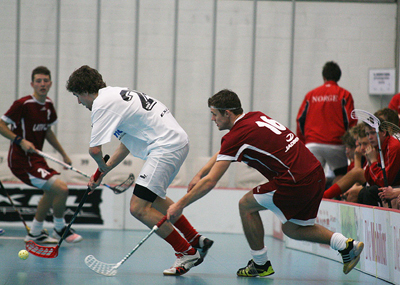 Latvia took a 9-4 win over Norway in the match for 5th place in a match, which was still 3-3 after 30 minutes played, but then Latvia improved their game and took a comfortable lead that they could keep until the end.
Best player Latvia: Atis Stepans
Best player Norway: Than Tran Minh